Roblox Error Code 517 is one of the many errors of Roblox join errors.
When you try to join any game of Roblox, you will see a message that says: The game is currently not available, Try again Later?
Sometimes, you will also be displayed by this message: The game has ended
This is how the prompted message will look: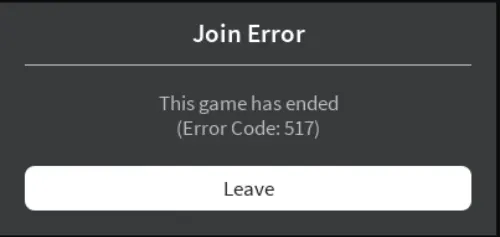 In this article, you will learn all about the Roblox Error Code 517 such as what the error is, why it is caused, and what can be done to fix it.
Let us first see what is this Error Code 517.
Keep following TechZPod.com for more such awesome guides.
What is Roblox Error Code 517?

Roblox Error Code 517 is an error you will see when you try to join a game that is going to be deleted soon. It is a join error that is very common on Roblox. This error also occurs when you are trying to join the same server from which you got disconnected.
Roblox players have commented that all the joining errors on this gaming platform, Error Code 517 are the most frustrating one. Do not panic as we have a complete guide of solutions for fixing this error.
But before we get on how to fix this error, let us see the reasons behind this error.
Also Check: How can you Recover your Hacked Roblox Account?
More Roblox Errors Fixes:
Why are you seeing Error Code 517 on Roblox?
Error Code 517 is a joining error so there can be a lot of reasons behind why you are seeing this error. But to make it more understandable, it is better that only the most common ones are discussed.
The main reasons causing the Roblox Error Code 517 are bugs, a blank game, a kick message, and a corrupt game file.
Bugs: Bugs and glitches in the app can cause a lot of problems. This error is one among them.
It is always a good idea to keep updating your Roblox to avoid such bugs. If updating does not work, you can try to uninstall and reinstall Roblox.
Blank game: A blank game means an empty game. An empty game causes a lot of errors. It happens when there is nothing inside a game. An empty game is a sign that the creator of the game left it undeveloped after creating it.
The same thing happened with the Pokémon Brick Bronze. It had nothing inside it. So many players faced this error when trying to start this game.
Kick message: You will also see this error after trying to enter the game that you were previously kicked out from. You will not be able to join the game.
Corrupt game file: This is the most common error for Error Code 517.
You might think that it is you who has corrupted the game. But you don't have to worry as it is the game admin who has corrupted the game. He might have caused some sort of fault in the game; hence the file has now got corrupted.
These are mostly the reasons that cause the Roblox Error Code 517 Fix.
If the reason is not one among the above ones, then just make sure that your Roblox Player is working properly or not.
Also, you must know that your internet connection does not cause such type of error. Other tutorials on YouTube ask you to check your browser's settings for this error, but that is never the case.
Also Check: How to Glitch through Walls in Roblox?
Let us now explain to you how this error can be fixed.
How to Fix ROBLOX Error Code 517?
For this error to be fixed, it is very important that you read these steps and follow them very carefully.
Otherwise, there is a possibility that you will see this error display message again and again.
Checking if the game is removed or not:
Before you waste your time fixing this error, it is better to check if the game actually exists or not.
If it really exists, then you can go ahead with the next solution that we are going to provide you.
Logging out and then logging in: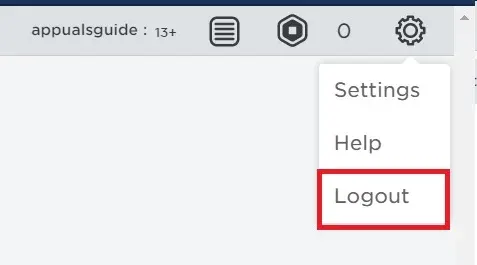 This is a step that has been proven to be very effective.
All you have to do is log out of your Roblox account and then log in back into your account.
And voila! Roblox Error Code 517 has vanished.
It has worked like a magic for many players of Roblox.
Also Check: Roblox Terms and Slangs
Using Windows Troubleshooter:
If you are a regular user of Roblox, you must know that the older versions of Windows do not work for Roblox. Roblox player was made for the newer versions of Windows such as 7,8,10 and not for the older versions such as XP and Vista.
You just have to follow the below steps to fix this error by using the Windows Troubleshooter:
Step 1: Press the Win + R button to open the Run Dialog Box.
Step 2: Search for ROBLOX flash player and then right-click it.
Step 3: Find an option that says Windows Troubleshoot.
Step 4: If you have already installed other versions of Windows then choose the operating system.
Step 5: Then, just Run the Troubleshoot.
You can use the above ways without any hesitation for fixing the Error Code 517 on Roblox.
Some players think that they can use the Roblox Utility Tool for this error but the utility tool does not work for every error. It works best with the Roblox Error Code 277.
It is better than the software is not messed around with.
Now, we'll see how can you deal with this error on your mobile device.
How to Fix Roblox Error Code 517 on a Mobile device
Also Check: How can you Recover your Hacked Roblox Account?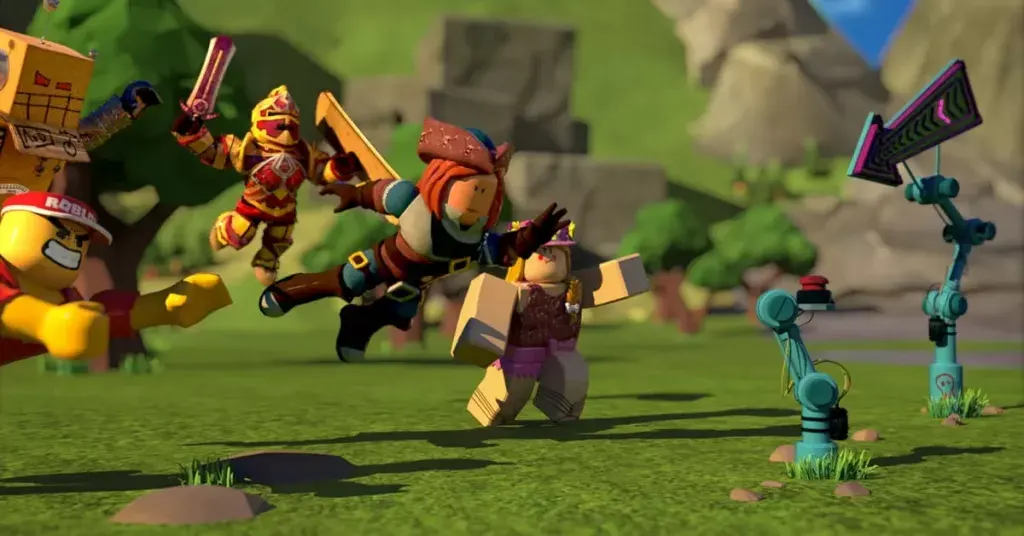 Getting rid of this error on mobile is a little difficult than it is for PC.
As I have mentioned earlier, Error Code 517 is a Join Error. You may have experienced many authorization errors. Join errors and authorization errors are very similar to each other.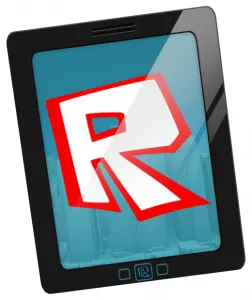 So, the ways through which you can try to fix the error on your mobile devices are:
While using Roblox on your phone, the best way to fix errors is to always keep the app updated. You can also try uninstalling and reinstalling the app if the error still exists.
Changing the server as soon as you get disconnected from the game. Changing the server will avoid the error for sure.
You can also try creating another ID and then going for the game.
If all of these do not work, then it might be that the game is corrupted.
To play Roblox on a mobile phone, you need to have a device that is of high specifications. These mobile phones are pretty expensive. But yes, if you do not have a high-specification mobile phone, then Roblox will keep crashing.
Also Check: How to Cancel Roblox Premium?
Endnotes:
Roblox Error Code 517 is also called the "Join Error".
This error is very complicated as it takes some effort to fix it but it gets simple when you start understanding how to do it.
Going through this article will definitely give you a solution and a quick fix to this error. The ways of fixing mentioned above are very to execute and also, they will certainly solve the issue. I Hope, they come into use for you.