Roblox is getting lots of fame and recognition in terms of gaming. However, even with all the achievements, some issues prevail in this software that is almost cannot be resolved. One of them is hackers hacking into your Roblox account and creating further concerns. This happens due to a lot of issues and it's completely normal to happen so. Just sometimes, many fake websites claim to recover your account but they end up obtaining all of your data which can lead to some major consequences.
We have provided you a whole guide as to how you can actually retrieve your account. Also, there can be many ways due to which you are unable to log in to your account. One of them could be because you did not update your app.
Receiving a password error while logging in to your Roblox account
There have been many issues wherein the user cannot log in to their account as they receive a message from Roblox stating "Your password has been changed". This might be due to the reason that your account has been hacked. Although, in some cases, it actually turns out that the user forgets they changed their password which creates a lot of concerns. Well, there are other explanations too why this happens. One of them is some virus or malware capturing your PC's software. Ensure properly to scan your device well and get rid of any such bugs. Malware tends to salvage your personal details and eventually provide them to a secluded network. In case there are any viruses, make sure you erase them from your PC. Now that you have comprehended what the reason is due to which you are not able to access through your password, you just have one option left which is resetting your password. You can reset your password from the official Roblox website.
Recover Hacked Roblox Account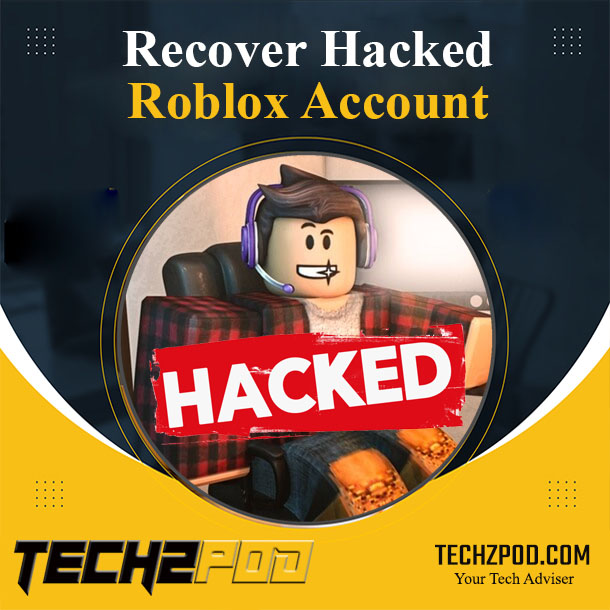 Get your official Roblox account back from the Roblox website with the help of your email address?
Go to https://www.roblox.com/login/forgot-password-or-username.
You can also visit this page on your phone or tablet.
You will be able to see a dialogue box that will be asking you to enter your email address for which you are seeking to recover your password.
Just in case you are unable to find the email Roblox sent, check the spam folder. It is most likely to be in there because you do not receive such emails daily.
As soon as you enter your email address, the Roblox server will be sending a confirmation email to your email address. You have to confirm it from there and you will be redirected to the Roblox page again.
You will have to enter a new password this time and take care that you do not enter the old password once again as there are high chances it could get hacked again.
There you go. You have your Roblox account back. Although, there are some additional glitches and difficulties that many users have faced. If the hacker who hacked your account changes your email id, then it will be one big of problem. It is nearly impossible to recover your account if the email address has been changed.
Get your official Roblox account back from the Roblox website with the help of your mobile number?
Many people choose to provide their mobile number instead of providing their email address. In such cases, you will have to go through a totally distinct procedure.
Go to https://www.roblox.com/login/forgot-password-or-username.
You can also visit this page on your phone or tablet.
You will be able to change your password through your mobile number. There will an option stating "Submit" right below the option of the email address. Therein, you have to enter your mobile number.
As you enter your mobile number, a six-digit OTP will be sent to your registered mobile number. You have to make sure you enter the same mobile number that you entered during the time of creating the account.
Then you have to go to the link provided and enter a new password. As stated earlier, make sure not to enter the old password this time because it is possible the hacker would hack it again. Sometimes, verification of the mobile number through the OTP takes an immense amount of time to get processed. This happens as the server stays continuously busy and therefore does not load so soon. Although, that is not the case always and it happens very rarely.
How can you recover an account whose password has been modified by the hacker?
Well, it is a bit time-consuming as well as tricky when the hacker changes your password. Plus, you need to provide the Roblox team with perfect verification and testimonies that the account really belongs to you. Hence, there is an easy method through which you can get your Roblox account back.
Go to the official Roblox website.
Under the Settings tab, scroll down to locate the "Contact Us" option.
As you click on that option, you will be redirected to a dialogue box that will be asking you about your query.
You have to enter your query and the Roblox team will contact you as soon as possible. They will be able to view the email address that you registered with earlier. Nonetheless, you will require to prove any further evidence that it is your account to the Roblox team. They might ask you about any purchases you made and eventually the purchase history. It is absolutely safe to provide them that information as they will not be leaking those details anywhere.
So, there you go. We have presented you with a proper guide as to how to recover your Roblox account. We know it can be frustrating sometimes to retrieve the account back with going through so much trouble. Well, there is a method through which you would not have to go through so much trouble which is creating a new account altogether. Of course, you would have to let go of all the purchases made and your gaming history. But if you want to choose to go with the above-mentioned methods, that will be much better.