Roblox Error Code 277 is an error you will hear about a lot. Players complain that Roblox stops running after every five minutes when they are playing a game.
What is Roblox Error Code 277?
Roblox Error Code 277 is mainly an error caused due to server disconnection indicating that your internet connection with the Roblox server is interrupted. This error is also called "the general error 277". You will face this error on every platform including Mobile phones, Xbox, Windows 10, and MAC devices.
You will see the following message when this error occurs:
You may also see: Please check your internet connection and try again
The main reasons for Error Code 277 are, of course, either a bad internet connection or Roblox is Down. But the root cause is known to be the corruption of Windows Registry files and Geo content block.
More Roblox Errors Fixes:
Let us get a better understanding of the causes of Roblox Error Code 277.
Reasons behind the Error Code 277 on Roblox
Roblox Error Code 277 is a random error and sometimes, its reasons can be unknown. But here we will explain to you the most common reasons for this error in detail. They are bugs, server disconnection from Roblox, and corrupted Windows System Files.
Let us get a clear insight on why you are getting Error Code 277 on Roblox:
Bugs: Bugs can be seen more when the size of the game is as big as containing 4500 parts because the usual limit is around 3000 parts. When the game has such a huge number of parts, Roblox will not be able to stop configuring problems. You will also notice this bug that when messages in resend queue reaches 35, your screen will freeze and you will face Roblox connection issues.
Server Disconnection from Roblox: Server disconnection can cause terrible problems like not being able to log in to Roblox and getting disconnected from the games or even not being able to make an entry into the game. A poor internet connection can also cause server problems. It is also possible that a particular game you want to play is undergoing maintenance causing server issues on Roblox.
Corrupted Windows Registry Files: There are a lot of reasons due to which Windows system files get damaged and this can be a threat to the computer causing problems in Roblox as well. It is always a good idea to keep fixing the Windows Registry.
Other reasons for the Roblox Error Code 277 can be the incomplete Roblox installation process and improper deletion of software from your PC.
Well, seeing this error can make you go crazy but do not worry. We have got the right ways for you to fix this.
Let us first see how to fix this error in mobile devices.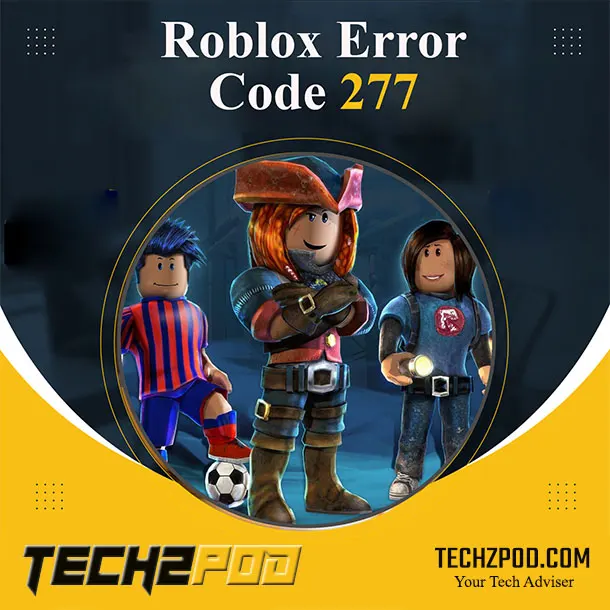 How to Fix Error Code 277 on ROBLOX for Mobile
Whereas the Roblox versions and compatibility settings are the same for both Desktop and Laptop users, you will see a difference in settings in mobile versions.
Here are the steps to be followed to fix this error on your mobile device:
Step 1: The first thing you need to do is launch the game you want to play on Roblox.
Step 2: Then just keep Roblox running in the background and enable the "Airplane mode" in your device.
Step 3: Switching on your Wi-Fi connection or mobile data is the final step.
Step 4: And then you can return to Roblox.
This is how you fix this error code for your mobile device.
Now coming to fixing this error on PC. There are many ways you can do that.
Also Check: How to Download Roblox on PS5?
How to Fix Roblox Error Code 277
Let us explain to you in detail the top 5 most effective methods used to fix this error. As you keep reading you will understand that you can execute these Roblox Error Code 277 fixes very easily.
Updating your default browser:
It is always recommended that you use Google Chrome for using Roblox. It is better that you set it as your default browser. Other browsers do not comply well with Roblox. And any browser you use, it is necessary that you keep updating it. In this way, you will not have to update Roblox because it will update itself.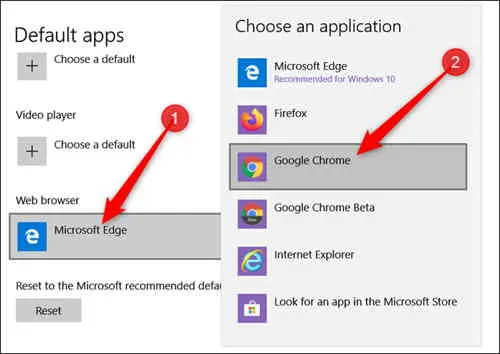 Running the Roblox in Compatibility Mode:
Keep in mind that you have to always run Roblox in compatibility modes. Whereas Windows 10 is known to be the best Operating System for running Roblox players, compatibility issues can still arise.
Most of the softwares like Roblox Player was created for the previous Windows Operating System, so there is always a chance that the older versions of Windows can cause issues while running the new Windows system. So, it is always better to run your Roblox in compatibility mode.
There are two ways by which you can fix compatibility problems on Roblox:
By clicking on the compatibility settings for Roblox.
By using the Windows built-in Program Compatibility Troubleshooter.
Follow the below steps to change the compatibility settings for Roblox:
Step 1: Right-click on the Roblox app to find "Properties". Select that.
Step 2: Click on the Compatibility tab and mark Run this program in compatibility mode.
Step 3: Then you can just choose any Windows version you want to use for the app's settings and then click "Apply".
If you are not able to change Roblox Compatibility mode settings then, you can try using the other step that is the in-built Program compatibility Troubleshooter.
Also Check: How to Download Roblox on PS5?
Follow the below steps for that:
Step 1: Open the Windows Start button and search RUN.
Step 2: You will find previous versions of Windows from the RUN search results, choose the one you want.
Step 3: Click the OK button to start running the troubleshooting process. This will inspect the potential compatibility issues with your apps.
Step 4: After the analysis is completed, you will then see a list of troublesome apps.
Step 5: Find Roblox from this list.
Step 6: Pick the Recommended troubleshooting option.
Step 7: The changes will be saved once you restart your PC.
Deleting the Roblox Log Files:
To save the game history and its settings, Roblox stores the temporary cache files and this takes up a lot of space causing bugs and glitches while you are using the Roblox app. To avoid these bugs and glitches, you will have to keep clean up the Roblox temporary log files now and then.
Follow the below steps to delete the Roblox log files:
Step 1: Press the Windows + R key at the same time to launch the Run dialog.
Step 2: In that Run dialog box, type the following command:
%localappdata%\Roblox\logs
Step 3: Press "Enter".
Step 4: To select all the files in the folder, you can use the keyboard shortcuts Ctrl + A, and to completely delete them from your computer, you can use Shift + Delete.
Step 5: Type the following command by opening the Run dialog once again.
%USERPROFILE%\AppData\LocalLow\RbxLogs\
Step 6: Then, test this program.
Also Check: Roblox Jailbreak Codes & ATM Updated List 
Connecting to a different network:
Improper or unstable internet connections can cause a lot of problems. it is also possible that you see this error because of a broken router.
When you see Roblox Error Code 277, try connecting to a different network. It can be a wireless connection or a hotspot connection.
If you see the Roblox game server Please reconnect error code 277 continuously. It is recommended that you clear all the cache files before launching Roblox once again.
If all of the above solutions do not work. Then go for this next step.
Using the Roblox Error 277 Utility Tool:
Error 277 Repair Utility tool is a tool used to mainly fix the corrupted Windows registry system files.
Whenever the Roblox Error Code 277 arises, you can always go for this utility tool. It works very efficiently.
Follow the below steps to know how to use the Roblox Error 277 Utility tool:
Step 1: Downloading the Error 277 Roblox Utility tool for your computer's Windows Operating System.
Step 2: Installing the software.
Step 3: Next, clicking on "SCAN NOW."
Step 4: Waiting for some time for the tool to scan for problems.
Step 5: Clicking on the "Fix" button.
Step 6: Restarting the computer for fixing the Roblox Error Code 277.
Also Check: How to enable Bubble Chat on Roblox?
What is the Roblox Error Utility Tool
Roblox Error Utility Tool is a repair tool and is known to be the best tool to fix Roblox Errors.
It can be used to fix any sort of Roblox error.
Roblox utility is basically a kind of software that is used to scan, diagnose, and repair any problems on your computer.
Features of the tool:
Startup customization
Database troubleshooting
DLL files
Database file extension
Live updates
Functions of this tool:
Fixing corrupted Windows Registry Files
Clearing Cache
Fixing bugs
This tool uses Advanced Patient Pending Technology including some cool and amazing features.
Endnote:
Hope that you find all the steps mentioned above to be useful and effective.
It should be noted that sometimes, Roblox Error Code 277 is caused by the Roblox itself, and in this case, all you can do is wait for Roblox to fix Error Code 277 on Roblox.
Keep supporting TechZPod.com