Roblox Error Code 267 is something you will see when you get kicked out of the game on Roblox. Are you also among those many people who are not able to understand what to do when coming across this issue while using Roblox? Then you've come to the right place. In this article, we will explain to you the reasons why you see this message: Roblox Error Code 267 and also how to fix this error.
Error Code 267 is a sign that some suspicious activity has occurred in Roblox. A few examples of these activities are the Roblox game server getting blocked by the Windows Firewall, attempts of hacking the game, or a blank and corrupted game file.
Also Check: Is Roblox Down? Live Status, Current Server Outrage and Problems
You will often see that you get disconnected when you try playing any game for more than five hours. You will see this message:
DISCONNECTED: You were kicked from this game [Error Code 267].
This is how it looks:
All about ROBLOX Error Code 267
As already mentioned above, Roblox Error Code 267 is displayed to you when you get kicked out of the game because of an occurrence of some suspicious activities. This is done by using scripts that include admin commands.
This is done by Roblox in order to prevent hacking of games or any malfeasance. Whenever Roblox notices something of this sort, it kicks out the player immediately for its own security. So, it is quite understandable that this is not Roblox's fault but there are many other factors that contribute to this error and the main reason being an illegal insertion of the script by the game developer.
However, in some cases, it is not the Roblox Error Code 267 that is responsible for the players getting kicked out. Some games automatically kick out accounts that turn 30 days old. But you don't have to worry as there are so many other games you can play on Roblox. You will find a bundle of options.
There are several reasons due to which you will see that you are no able to take part in the games. Some of those reasons are delayed internet connection, banned player, blank game, windows firewall, or problematic Avast antivirus.
Note that you will see the following message prompted when Roblox Error Code 267 occurs:
You were kicked from this game: Self Moderate, or a message saying: You were kicked from this game: Banned from server or, kicked by server.
The above reasons will be explained here in detail.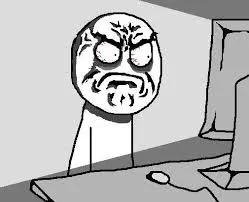 More Roblox Errors Fixes:
Reasons causing ROBLOX Error Code 267

Delayed internet connection
A slow internet connection can always cause problems while downloading games and especially when the size of the game is too huge. You can solve this issue by connecting to a stronger network or by using a very good-quality VPN.
You can immediately get banned from a game if you tried hacking into it. The best way to deal with this is to directly contact the owner and request to uplift the ban. Well, you still will have to wait at least 30 days for the upliftment of the ban.
Also Check: How to Cancel Roblox Premium?
You will not be able to open the game if there is nothing inside it. The game creator must have just created a game and not developed anything inside for you to play. You can always find many other games on Roblox to play.
A low-band with connection or a wireless connection that is improper may result in Firewall errors. Disabling the firewall before launching the Roblox app is always a good idea.
These are mostly the reasons that cause Error Code 267 in Roblox.
This can get really annoying and you might find yourself helpless. Not to worry as we will also list down below the ways you can follow to fix this error code.
Also Check: How to Dance in ROBLOX?
How to Fix ROBLOX Error Code 267?
Error codes can be a bummer each time you want to play a game. It gets worse when you want to launch a new game and you are just not able to because you are facing this issue. Nothing is worse than getting kicked out of a game you have been playing for so long or when you really want to try out a new game.
We have got the right ways to fix Roblox Error Code 267. These are:
Checking the wireless connection:
If you notice carefully, the message that is displayed to you when are facing the Error Code 267 is DISCONNECTED: You were kicked from this game [Error Code 267].
You will find the word "disconnected" in bold letters. So, the first thing you might want to do is check your internet connection to verify whether the network you are connected to is stable or not.
These are the steps to be followed:
Step 1: First, open the settings window by pressing the WIN + I key.
Step 2: Go to Update & Security. Then, go to Troubleshoot and then to Internet connections.
Step 3: And then by running Troubleshooter, Windows will diagnose any internet-related problems for you.
The other options include resetting your internet connection and making sure that all your cache is cleared before you open any game. Not clearing cache might play a big role in these errors.
Also Check: Roblox Terms and Slangs
Use Google Chrome as a Default Browser:
You always need to update your browser for your Roblox to work properly. The best browser you can use is Google Chrome as it always notifies you when an update is needed.
Just set Chrome as your default browser and you're all set to go.
Reset all the internet browser settings:
The most efficient way to rectify the error is by resetting all the internet browser settings. To reset your internet browser settings, follow these steps mentioned below:
Step 1: Open Browser (preferable to use Google Chrome).
Step 2: Click on the gear icon to open Internet options.
Step 3: Select "Advanced Settings"
Step 4: Click on the Reset button and then close the browser
Step 5: You can now launch your Roblox again.
Verifying the Browser's Security Settings:
Sometimes, the security settings in your browser might not permit you to launch Roblox. Check the security settings of your browser and change the settings to allow launching Roblox. You can also disable these settings later if you want to.
Disabling Ad-Blockers:
Ad-blockers can usually stop the games from running. You can change this too in your browser's settings.
Follow these steps:
Step 1: Go to Google Chrome Settings
Step 2: Manage your Extensions
Step 3: Disable Ad-blockers if you are using any
Step 4: Relaunch Roblox
An easy fix for this issue.
Update Network Drivers:
Keep your network drivers updated to avoid this error.
Follow the below steps:
Step 1: Search for Device Manager using Windows Cortana.
Step 2: Click on Network Adapters.
Step 3: You will have to manually check if the drivers are up to date or not.
Step 4: You will find a threat icon on the side of the driver.
Step 5: Update the driver.
Step 6: Then finally, relaunch the Roblox.
Also Check: How to Enable Shift Lock in ROBLOX?
Roblox Error Code 267 Bypass:
An Error Code bypass is the best option if none of the above ones are working for you.
This can be done by simply uninstalling and reinstalling the latest version of Roblox. It is recommended that you use the best quality VPN this time. You can also try creating a new Roblox account.
Endnote
ROBLOX Error Code 267 is one of the many errors that can cause an obstacle between you and you wanting to enjoy your games. It can be difficult but it is not impossible to solve the issues causing the Roblox Error Code 267 Fix.
This article aims to help you overcome these problems and run your Roblox smoothly, follow TechZPOD.com for more.