How to Fix Roblox Error Code 103? Roblox is a multiplayer online gaming website that offers gamers to play games developed by other creators and can also make changes to it. These games are accessed by gamers the online multimedia player websites and it also helps them to make changes to games developed by other users.
Error 103 in Roblox is a simple disruption faced due to age limitations or country restrictions, making it problematic to access it. Roblox Error Code 103 has been seen significantly due to various reasons.  Some more reasons that cause it are due to some hindrances with network address translation (NAT), issues with the games installation process, errors of the firmware to name a few.
The Roblox Error 103 is usually found in Xbox One and in some cases, this error is to be found On PC as well
The following article will help you with a quick fix of the error 103 in Xbox one and on PC.
More Roblox Errors Fixes:
Causes of Roblox Error Code 103

Age limitation
The multiplayer games like Roblox with Xbox one faces the Roblox Error Code 103 because the age limitation is kept from 13 years, whereas in most games it's 18 plus, Xbox one has more strict layers of security than the other windows and Mac software. Xbox one with this extra security restricts users with an age less than the desired age which is 13 plus years to access this game. This restriction is shown on the screen with the Roblox Error Code 103 in Roblox. This tends to get annoying as the age restriction bar here is too low, so the best thing to do here is to sign up for a new account with an age that is above 13 years old and this error code 103 should be solved.
Also Check: Roblox Jailbreak Codes & ATM Updated List
Privacy Restrictions
Xbox one is known to have adverse security and privacy settings which makes it difficult for games developed by other users to be played in it. This blocks content from other users. Roblox is a multiplayer game that needs to give access to all its users to develop and play games by other users, finds this privacy option a hurdle to it.
To get this solved an easy way is to keep the privacy option to be viewed by everyone, this enables that then the games developed by different users will be allowed reducing the restrictions and hence fixing Roblox error code 103 on Xbox One.
Problems Arising with Network Address Translation (NAT)
Roblox is very specific with the servers and the ports that are used to get on with that servers failing to which the Roblox error code 103 is seen. To fix this error in this case the Universal Plug n Play  (UPnP) in the wifi router or manually forward the said ports. In some cases, the router automatically forwards the port.
Issues with the installation of the game
When Roblox games on pc are downloaded from sites that are not official, the Roblox Error Code 103 arises. Gamers tend to download games from such unofficial websites as it is easier but they tend to overlook the fact that it is not at all safe.
To take care of this issue here the best ways that are advised are to clear temporary files at a frequent rate. Downloading the Roblox app from official websites is always the safest way in terms of such multiplayer online games.
Also Check: How to download Roblox on PS4? 
Software issues
Glitches in Firmware also arise due to downloading the Roblox app from unofficial websites, which leads to Roblox Error Code 103 on pc. When the content of games is downloaded from pirated or unofficial websites they tend to bring some temporary files with them which start causing issues in the system leading to glitches in the firmware and much such concern keeps arising.
This can be avoided by cleaning the system of temporary files and safely downloading Roblox from official websites. The temporary files need to be cleared periodically.
Steps to fix Roblox Error Code 103 in Xbox Console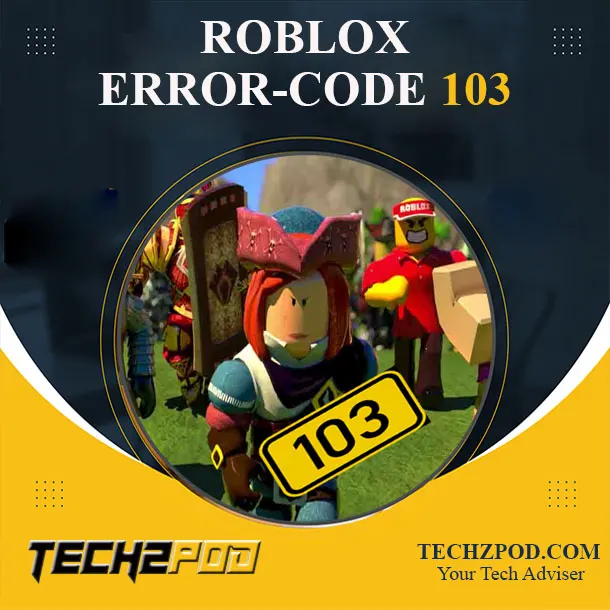 1) One of the easiest fixes for this error is to create a new account with an age that is 18 plus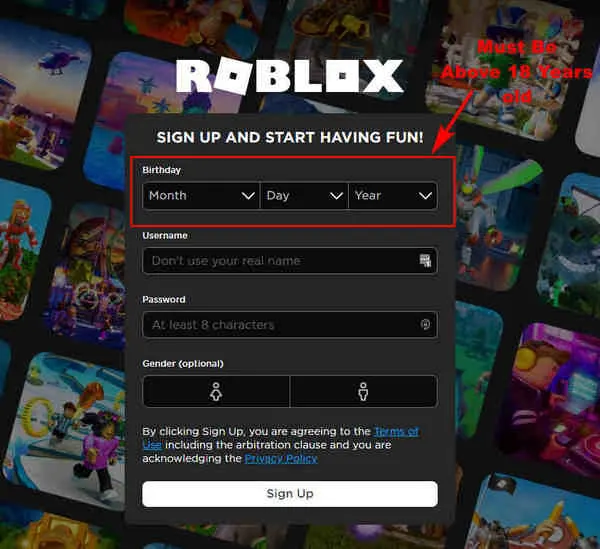 Start with Roblox main page and check the sign-up process.
The Terms of use are stated and can be read to get a clear understanding of the game.
Click on the word "Register".
Fill in the relevant data in the fields asked like the Username, Password, Age, Gender, etc.
Once the fields are correctly filled click on the "Sign-up" button.
This leads to the Login page and then the Xbox console needs to be entered to be verified of any failures.
Also Check: How to Make Hair in Roblox?
2) At times of error 103 arising due to Network Address Translation (NAT) following steps can help
Check your router's login page and go to it.
After spotting the login it is important to check the Universal Plug n Play (UPnP) for the configuration.
It should be kept ON and the changes should be saved.
If the router you use is old it will need to forward it manually. On the ports forwarding menu, these numbers should be typed in the fields.
TCP: 3074
UDP: 88, 500, 3074, 3544, 4500
Remember to save the changes made and restart the console and router before beginning any Roblox games.
3) Change privacy settings for everyone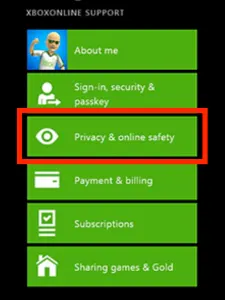 Steps to change privacy settings to share content with everyone on Xbox One:
Click On the Home screen from the Xbox controller.
Select the Settings icon.
From there navigate to  'All settings'.
Click on the 'Account' option.
Then from it select  Privacy and Online safety.
The 'Xbox live Privacy' is found next.
Check view details and select the game content.
On the right, there will be an option to see and share content with others to Everybody.
Check on the Xbox Home button and Restart the game.
These are some of the most effective methods that can be applied in the case of How to fix Roblox Error Code 103 in Roblox, over the years these solutions have been found to be the most effective with an almost 100 percent success rate.
Also Check: How to Wear Two Hairs at Once on Roblox?
4) Implementation of a rebooting procedure on Xbox One
There are times where the above process is not successfully implemented, in such cases a reboot of the said Xbox one console is advisable.
The temporary files do not get deleted easily so to do this procedure successfully we need an adequate power supply procedure needs to be implemented. The power capacitors need to be cleared or helping issues with the software.
The following steps help in rebooting the Xbox one console
Start with checking if the Xbox is properly switched on.
Next, find the Xbox button on your console.
Press on the button till the light on the LED goes off or at least 15 to 20 seconds.
Detach the cables from the Xbox one unit and also from the power supplying unit.
Care must be taken that no source of power supply is being allowed to the Xbox one console.
A time period of 2 to minutes is advisable before turning on the main switch.
Press on the power switch again and hold it till the console turns on.
Now access the Roblox on the Xbox and start with connecting to any gaming servers.
These steps will surely help and the error code 103 will not pop after the rebooting.
5) Re-Installation of Roblox app after Un-installing it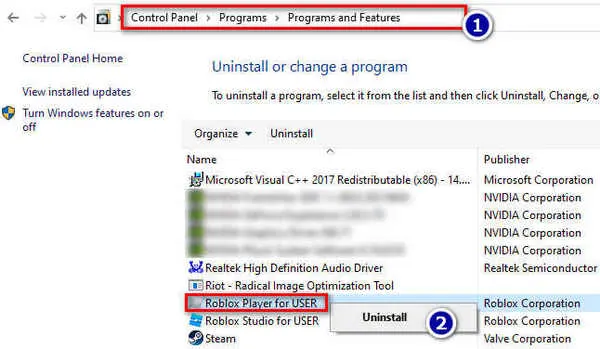 As a last resort in cases where any of the above methods are not applicable, you will need to uninstall the Roblox app and Install it again.
The following steps will guide you in the process of un-installation and installation.
Find the section with the name "games and applications".
Enter on the Roblox app in this menu.
Then go ahead and press the main start button.
Then move forward and check here the "Manage game" is available and press on it.
After this find the "Uninstall all" word and select it.
Restart the Xbox console now by pressing on the main button and keep holding it for a minute till the light goes off in the LED.
Now reboot your console.
Check the settings icon on the console and then select all settings.
Then go to the option which is Language and Location.
Then it asks you to select your primary language and prior location.
The primary language will be English and the location enter the United States.
Now check the games section on your console.
In the search tab, search for Roblox and click on the download button.
These steps should eliminate the error code 103 faced by the gamers on their Xbox console.
Steps to fix Roblox error code 103 on PC
In very rare cases, Roblox Error Code in PC is detected. Most gamers on PC do not face this hindrance as such.
The following steps can be used in case the Roblox error code 103 pops on the PC
Start by making a new account with the age above 18 plus, which is supposed to be the minimum age for this forum.
Ensure that the privacy settings are changed, change See and Share to everyone.
These steps will certainly fix the error code 103 in PC
Roblox Error Code 103 FAQ
What can be done if Due to error code 103, gamers are not able to play games which are otherwise available on Xbox Console?
Answer)  If the game loads at the beginning and the error code 103 is appearing after, this could mean that the specific game needs Robux fee pay. Certain games like blocks berg need to be paid to play. This can also happen even when you have Robux in your account.
What steps to be implemented when facing Roblox error code 103 which leads to issues in joining?
Answer)  Due to high safety for child account on Xbox, it blocks the games by other users and also has a restriction for age
Create a new account with the age 18 plus years old
Change the privacy settings for everyone
How to fix Bloxberg error code 103 in Roblox App?
Answer) Facing issues while playing the game Bloxberg in the Roblox app can be due to insufficient age
Try logging in with a new account where the age is 18 plus years or more
Knowing how to fix these minor errors like the error code 103 in Roblox makes it easier to continue playing your ever favorite games on this multimedia player game. It provides endless enjoyment to all the features that Roblox provides.
It is quite normal to face hindrances while playing on such big platforms. This article has tried its best to deal with all the possible errors, hope this was helpful to you.
Keep following TechzPOD.com