Discord Server Management 101: Discord is basically a communication app designed particularly for the gaming community. Discord was launched back in 2015 with the aim of bringing the gaming community together. This application has emerged as the best alternative to TeamSpeak and Skype. Although these two apps weren't focused on the gaming community, gamers used them due to a lack of an app dedicated to their purposes.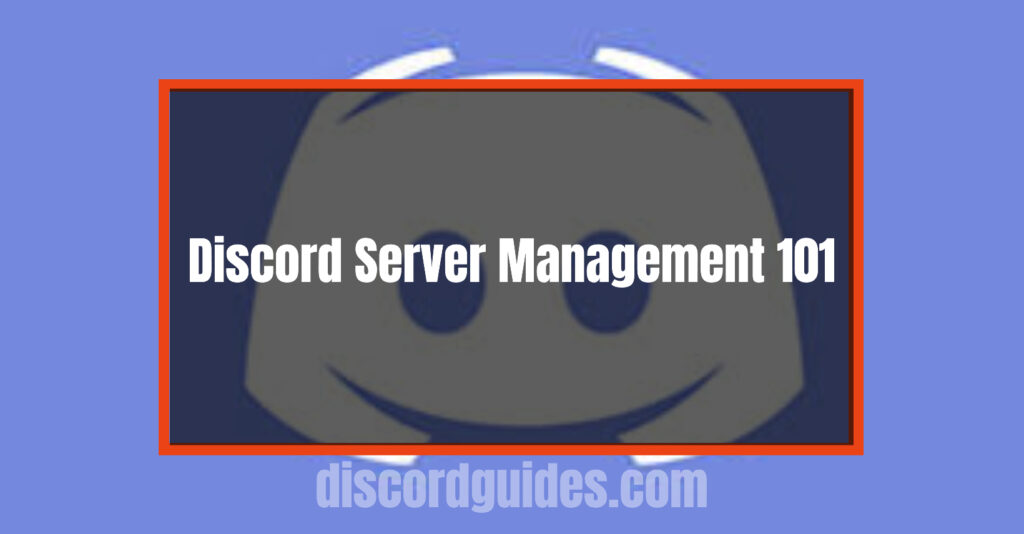 Discord was built to fill the gap and also give gamers a dedicated platform to learn and teach one another innovative things. Discord gained overnight popularity and currently has nearly 150 million active users that are increasing as days pass by. Discord has gained popularity because of its simple user interface and loads of features, making it an ideal platform for communities to grow. It also provides a platform to some other communities like artists, welfare clubs, and many others. However, 90% of Discord traffic accounts for gaming communities.
Want to experience Discord on your Smartphone? Check out How to download Discord for Android?
Must Check Out Discord Guides
Below we have a list of Must-Read Guides on Discord to enhance your experience with Discord.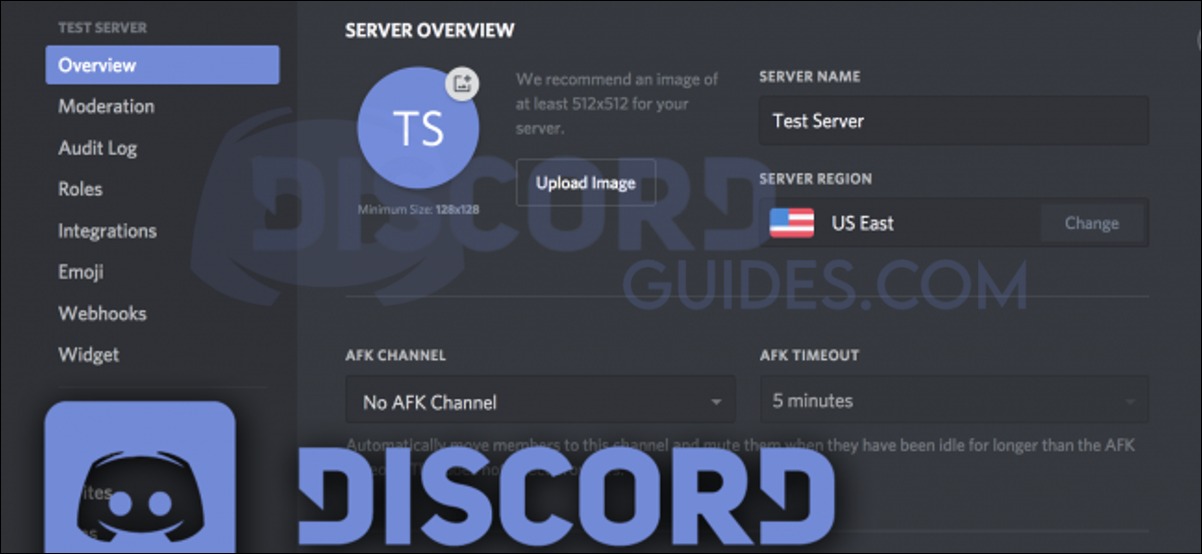 How to Open Discord on any Device with ease
Discord is simple and easy to install on any of your devices.
Log on to the official website and download the application.
After downloading, create an account and verify it.
After doing these simple steps, you are all set to go. You can join or create a server and start exploring the Discord community.
Creating a Discord Server
If an individual wants to start a server on Discord, then he/she has to know a few things that will surely help the community to grow faster. First of all, we shall learn how to create a Discord server; the process is very simple and would take a minute or few. The steps to create a Discord server are discussed below:
Click on the "+" icon and create a new server.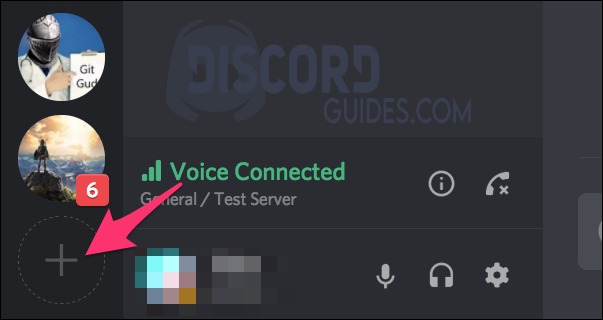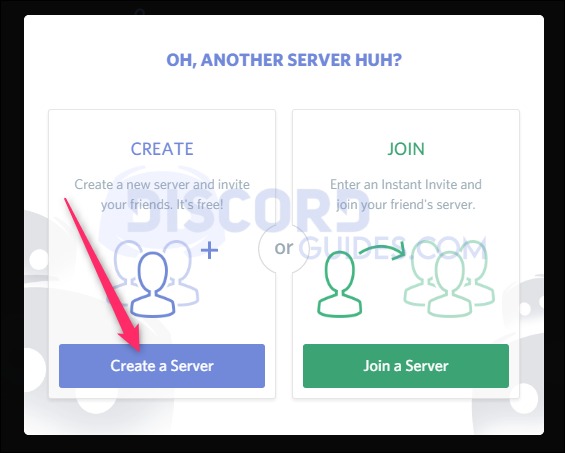 Select a template according to your genre.
Select the audience type. Choose from just friends or a large community.
Give your server a name. Add a display picture as well.
Tap on create.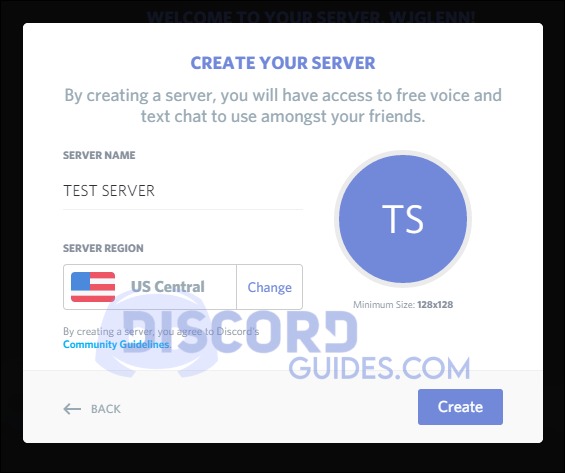 Your server is successfully created, and now you are ready to engage with your members. After creating your server, you can invite your friends to your server and also handle the settings as per your choice.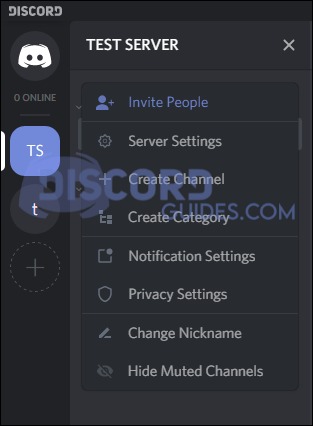 Server Management
This is one of the most tedious, challenging, and essential parts of creating a server. The owner should manage the server properly for better functioning to allow it to grow faster. To manage the server properly, the owner needs to perform a few necessary actions. The actions mentioned below can help manage servers efficiently and adequately.
Role Allocation
Discord Server admins should consider Discord as their firm and themselves as the founder and director of the firm. Like every firm has members designated with a position who have to perform specific roles. Similarly, Discord servers also have such provisions. You can assign your members' different roles as per your requirement, so the management of the server covers each member, and all rules of the server are followed.
Roles like a moderator, administrator, etc., can be managed through server settings. With every role, there is a set of permissions that come into play. There is a long list of permissions that can be given with the role. The person who's allocated the role will have these permissions and manage the server up to his/her capabilities.
A cool color code can be assigned to every role to indicate members regarding that role and the powers they have got. If we consider the moderator role, then the person assigned with this role can manage the channel by creating new channels and deleting the old ones, and block users from creating ruckus on the server.
The administrator role is the top role after the owner and has all the permissions except the owner-specific permissions. Owner-specific permissions include deleting the server. Assigning roles helps manage the server easily and efficiently because a firm does not work under just one boss (owner). There is a hierarchy involved that lets the management reach the lowest level.
The same goes with Discord servers; they are appropriately managed only if roles are assigned, and access is given to specific people to control the server.
Channel & Category Organization
Discord allows you to create a channel or a category in your server. Channels and categories are created for a specific topic. If you have a gaming server and you play a bunch of games, you can make categories or channels of those games one by one and have discussions or share content on those, respectively.
Creating channels and categories makes your server more organized and easier to use for both the members as well as the owner.
To create a channel, right-click on the channel page and click on "create new channel."
After creating a channel, give it a name. The name will have no space, and even if you tap space, a hyphen will be created.
Choose the channel's mode, i.e., Text or Voice. You can check out the settings to change them if you want and click on create.
The same goes for creating a category, the category can be named with space, but it will always be named in uppercase letters.
Categories and channels can be made private or public from the settings tab (default is public). The owner makes private channels or categories, and only those selected by the admin can access the channel.
Difference between Category and Channel
Most people are usually confused between categories and channels on Discord and always mess things up on the server until they understand the difference. A category is an umbrella, whereas people under the umbrella are channels. A category contains channels and can hold up to 50 channels, after which one has to create a new category.
The provision of categories and channels is to simplify and sort things out so that the server is well organized and simple to operate.
Recruit Bots for your Server
Bots are automated role players of the server. Recruiting bots can save you from managing everyday things on your server. Bots can welcome new users, warn or ban users not following the rules of your servers, filter out spam, and perform other similar functions which ensure that your server is functioning smoothly. Bots run and moderate the server for the owner 24/7.
Wondering how to add bots to your server? Follow these steps:
To add a bot to your server, search for bots online. Invite Discord bots from any trustworthy website.
As soon as the bot is added, the owner can assign permissions to bots and start functioning.
Bots can also be created by the user by programming and adding them whenever needed. Most of the people directly add bots from websites as programming bots is a difficult task.
 Check out our Discord Bots guides below.
Precautions to take while managing a Discord Server
While managing large servers, there are chances of mismanagements and mistakes, which can cause trouble. It's necessary to always take a few precautions while managing a Discord server. A few precautions to keep in mind are outlined below:
If you make a private channel and create a new role for it and assign that role to few people and add them to that channel, here are a few precautions to take.
If the role created for the private channel is below the other roles, then people can give themselves that role and access your private channel. To avoid such situations, go through the essentials mentioned below.
All particular channel roles need to be above the best administrative role. In 'read-only effective' channels, participants can nevertheless add reactions with emojis. Since there's an entire alphabet of emojis, people can spell out things in reaction to your messages.
You cannot delete these, so when you have a hassle with anyone spelling out matters they shouldn't, you may flip that capability off beneath @everyone inside the channel-particular settings.
"Manage Channels" also offers users the capability to delete channels, deleting all the messages within the process. Because of this, you ought to possibly not assign this permission out too much.
Keep a check on your moderators, Admins, and other role-bearing people, as they may use their role to satisfy their ego and create a negative environment on your server.
Keep track of all the stuff in the audit log, which shows every action taken by role-bearing people.
When you have trouble with outdoor junk, you may set the auto-mod degree beneath "Moderation" in the settings. This requires new users to confirm their email before becoming a member of your server.
Conclusion
Outlined above is the correct way to manage Discord servers efficiently and adequately, along with a few precautions to bear in mind. Following the rules, one can grow a Discord server quickly and can operate it with ease. There are various features that Discord provides for all its users, so you can choose and utilize as many as you want. Unlike other applications that charge a user for certain features, Discord does not charge people any amount.