How to Delete Discord Account Permanently?: Sometimes, social media becomes very overwhelming and people want to take a break from it. In case you have decided that you want to delete your Discord account, read further. The steps required to delete a Discord account are quite simple. In case you own a server on Discord, you will have to follow an additional step to delete the account.
Since deleting a Discord account is permanent and you will not get your account back, it is suggested that you disable the account temporarily instead or simply uninstall Discord app.
Transfer Discord Server Authority before Deleting Discord Account
Discord will not let you delete the account if you own one or two famous servers. If this is the case, then you will have to transfer the administrative authority to some other person. This adds one extra step for people who own a server.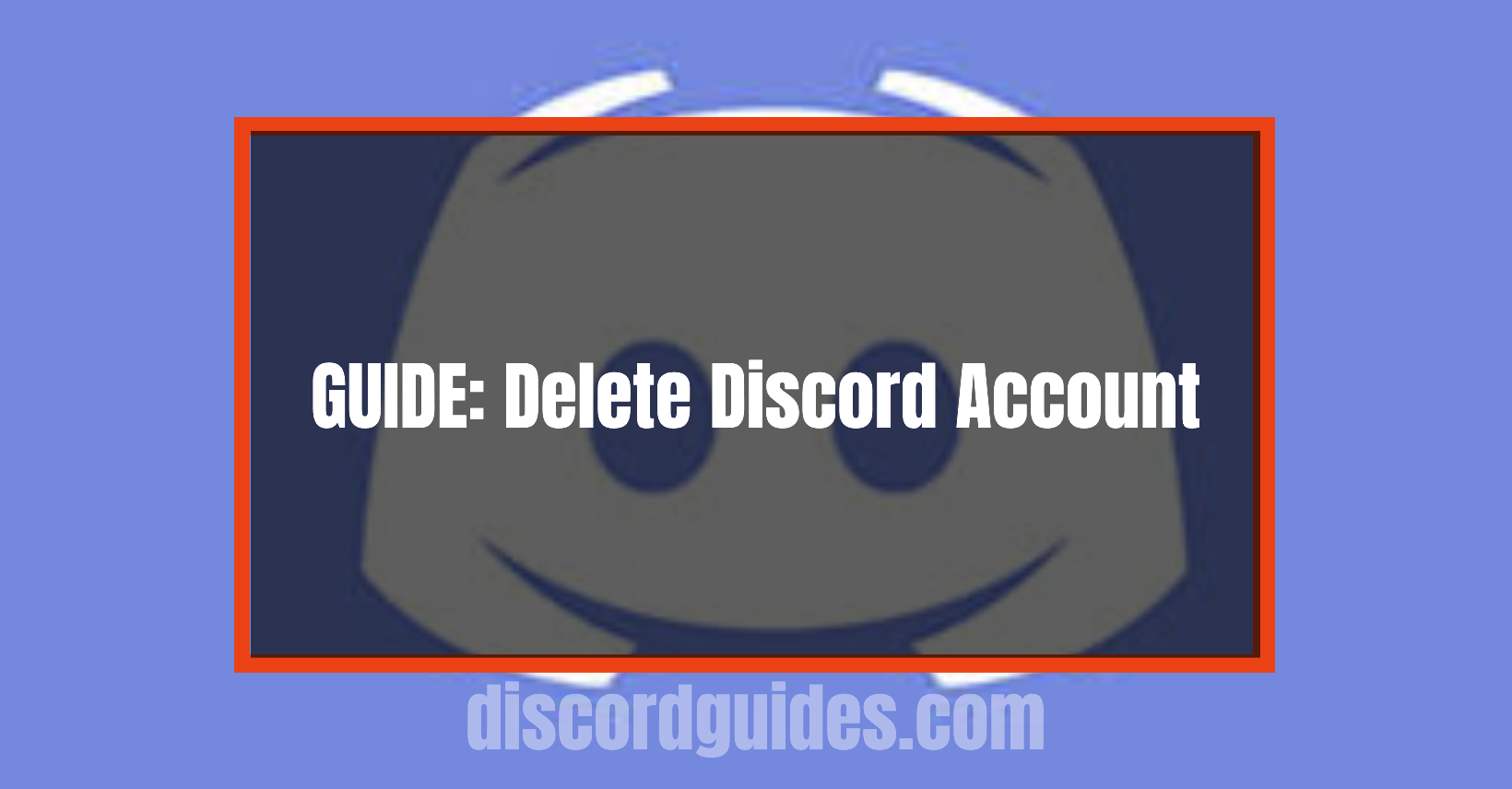 Ever wondered how discord makes money? Check out Here.
Deleting a popular server will be a loss not only to the person who owns it but also to the people who are a part of it. This is the reason why Discord does not allow users to delete their accounts without transferring the authority. In case the server has not been used for a really long time, then people can delete the Discord server without even transferring the authority. If you want to transfer the authority of your server, follow these steps:
Open the Discord app and log in to your account.
Locate the Server that you operate and click on it.
Once the server opens, you will see the option of Server settings, select that.
Click the menu on the left side and choose User Management and then click on Members.

Now scroll to the name of the person you want to give authority of the server to.

Click on the three dots that appear next to the name of that person.

A list will appear, click on Transfer Ownership.

Once the ownership is transferred to the person, you will become a normal regular user of the server.
Facing audio-related issues on Discord? Check out are Audio related guides for Discord:
How to delete a Discord Account?
When the owner of the server has been transferred, only then can you delete the app? Follow these steps to delete your Discord account within minutes:
Open the App on your personal computer and log in to your Discord account. Click on the settings icon that will appear in the lower-left corner. It will appear just next to your username.
Now click on the User Settings option.  This can be done on your desktop.
Once the user settings option opens, click on the 'My Account' option.
Now you need to click on the Edit option that appears at the bottom of the screen.

You can begin the process of deleting your Discord account accordingly.

In the next window, enter the password of your account and a 'Two Factor Authentication Code'.

You need to enter all the details and information. Answer all the questions, whether you own any server.

Once the details are entered, press the Confirm button.
Check out the premium version of Discord – Discord Niro.
How to Disable Your Discord Account?
Sometimes people are confused about whether they should delete their account or not. In case you cannot decide if you should delete your account, then you should try disabling it. This will temporarily remove your Discord account from the server. This provision of disabling it is somewhat similar to temporarily deactivating Facebook. If you disable your account, people will no longer be able to view your account. 
This is the best option in case you are looking for a temporary break from Discord. You can always log in to the same account accordingly. To disable the account, follow these steps:
Open and Launch the Discord App.

Login to your account and open the User Settings option
Click on the My Account option and choose Edit
When you scroll down, an option of 'Disable Account' will appear. This will appear next to the 'Delete Account' option. Click on this option and your account will be disabled.
Disable Your Discord Account through Mobile
Disabling the account of Discord on your mobile phone can be done in a similar manner. On your iOS or Android device, open Discord and click on "My Account" and scroll to the bottom. An option of 'Disable Account' will appear. You need to click on it. 
But you must know here that this will not directly disable your account. You need to send a request to Discord's Support Team. Right now the process of disabling your account is not available for mobile phone Discord Users.
How to Delete Your Discord Account Permanently
There are various ways you can follow to ensure that your account has been deleted permanently or not. Visit the Help Centre of Discord. If the problem is not solved that way, you can submit a ticket to the Discord Support Team. Submit support tickets to the Discord support team to ensure that the account is deleted. In case this process is taking a lot of time, you can contact Discord's team through Twitter. 
You can tell them in detail the problem that you are going through and you will get a prompt reply. Discord's team will contact you and the problem will be resolved. This is a quick way of Deleting your Discord Account permanently.
FAQs
When I delete my Discord account, will my chat be shown?
When you delete your Discord Account, your username will no longer be visible. It will convert into Discord User and no one will be able to recognize it. The messages that you have sent will not be removed and they will remain on the server.
How do I delete a Discord server?
To delete the discord server, you need to go to "Server Settings" and click on "Delete Server". Your Discord Server will be deleted. 
Can I restart my Discord account again?
The account can be reactivated only within 14 days. If the account was deactivated or canceled through Twitter, then it cannot be reactivated. When you contact Discord's Support Team, either through Twitter or anywhere else, it will be permanently deleted. In such a case, you will have to create a new account.
How much time does it take to delete your Discord account?
It is not known how much time Discord will take to delete an account. The support team does not share these details. But you can always make sure if the account has been deleted or not by sending them a ticket on their support page.