In this article, we will be discussing How to Uninstall ROBLOX? Roblox is a multi-dimensional game development and playing application that provides a large variety of features to its users.
But many times, users want to uninstall Roblox from their device, whether it is a mobile phone or PC. The reason could be personal or technical like if a user does not like the feature of the app, or he is incurring huge losses in the games, or his device has slowed down because of the app, or he is facing technical glitches in using the app so he wants to uninstall it and then reinstall.
Thus, there is n number of possibilities for uninstalling Roblox and it might be possible that the users want to delete their account, but unfortunately, Roblox doesn't provide the facility of completing deleting an account, so the only option left is to uninstall Roblox and stop the use of the account. If a  Roblox account remains unused for a long duration, it is automatically closed. So, there is a complete procedure that the users need to follow to uninstall Roblox from their devices.
Also Check: How to Drop Items in ROBLOX?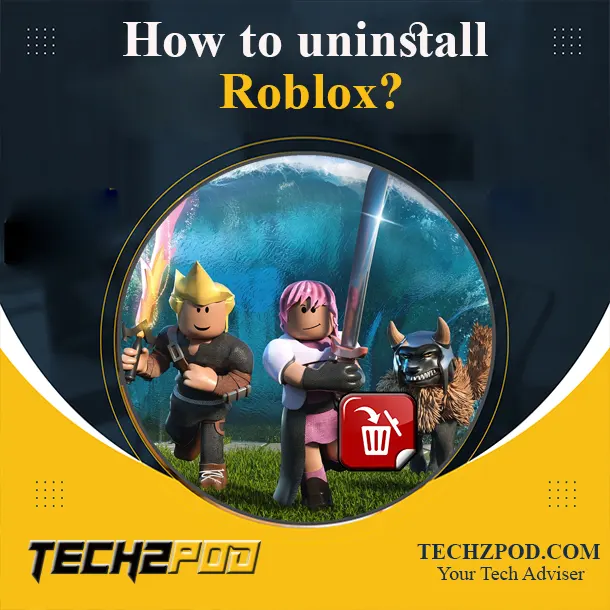 Steps to uninstall Roblox
There are certain steps that users need to follow to learn How to uninstall Roblox from there based on the type of device used by them and the type of operating system installed in that device because the steps are different for different devices. Here is a detailed instruction for different devices on uninstalling the Roblox application.
For Windows users
Go to the Start menu of your PC and then search for Settings there.
After that, click on Applications options in the Settings menu.
Then, a dialog box will open, select uninstall a program or application option from the menu.
After that select Roblox and click on uninstall option.
The system will ask you for confirmation regarding uninstalling Roblox, click on yes.
The device will start uninstalling Roblox. Wait until it is completely uninstalled from your device and then finish the uninstallation.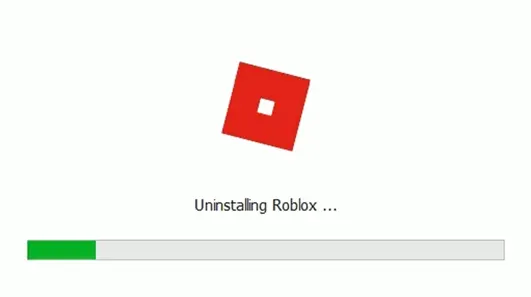 Also Check: How to Make Hair in Roblox?
For Mac Users
The process of uninstalling Roblox for Mac devices is completely different as it is designed differently. Follow the steps below to uninstall Roblox on a Mac device:
The first and foremost thing you need to do is to completely close down the Roblox application from your device.
For this, you need to check if the application is currently running on the device or not by pressing Command, Option, and Escape keys simultaneously.
 This will open the task management prompt on your Mac device and then close Roblox and Roblox studio if is it presently there.
If it is not closing properly click on Force quit option to forcefully close Roblox.
After that go to the Finder menu and search for the applications menu.
Click on the application menu to open it and then drag the Roblox icon from the list of applications to the Trash menu.
All the files containing the programs for Roblox installed in the device will move to the trash.
Click on the trash option in the Docks menu and select the option Empty Trash to uninstall Roblox.
It can be done alternatively by Command, Shift, and delete keys simultaneously.
Then, a warning dialogue box will pop up asking you to confirm whether you want to permanently delete Roblox from the trash or not as once deleted, it cannot be undone.
Click on yes to confirm that you want to delete all the program files of Roblox.
Finally, Roblox will be uninstalled from your device in some time, let the process of uninstallation continue without any interruption to ensure that Roblox is completely uninstalled from your device.
Also Check: How to enable Bubble Chat on Roblox?
On mobile device
The Roblox application can be uninstalled on any mobile device whether Android or iOS just the way you uninstall any other application on your mobile phone. There is no extra effort required in this. The process of Uninstalling Roblox for PC is also the same.
Just go to the setting and then application and select Roblox and click on uninstall. Also, it can be uninstalled from the menu board by just holding the icon of Roblox for few seconds and then click on uninstall.
Tricks to troubleshoot errors while uninstalling Roblox
Users sometimes face difficulty in uninstalling Roblox from their drive due to some technical glitches and errors. These errors can be fixed easily with the help of some tricks which include the following:
A very common trick while installing and uninstalling any application or software from your device is to clear all the temporary files on the internet browser of your device. Also, clear cache files on the browser as this will avoid any kind of corruption while installing and uninstalling Roblox.
Due to the safety and security of your device, the antivirus and firewall programs do not allow or permit you to uninstall or download applications by default. So, users need to check the firewall and allow the device to uninstall the Roblox application. This has worked in many cases.
Thirdly, if the above two tricks do not work and you can firstly re-install Roblox in your device as many times while installing any application, some files get corrupted and the installation is not fully done, so it will not be uninstalled properly. So, firstly re-install Roblox on your device and then again uninstall it to avoid errors.
Also Check: Roblox Error Code 260 How to Fix?
These three techniques work well on all types of devices and thus, the users can use them if they are facing any difficulty in uninstalling Roblox from their device.
Keep following https://techzpod.com/