How to Say Numbers in Roblox? Roblox is a community platform that allows users to interact with each other for trading and friendly chatting along with developing and playing games. With the proper interaction, users can earn a lot of money while having community interaction.
But with this platform, while sending text messages to other users, numbers are not allowed to be sent. But with certain loopholes in the development pattern and technique of Roblox, there is a way in which the users can say numbers in Roblox while interacting with each other through text messages.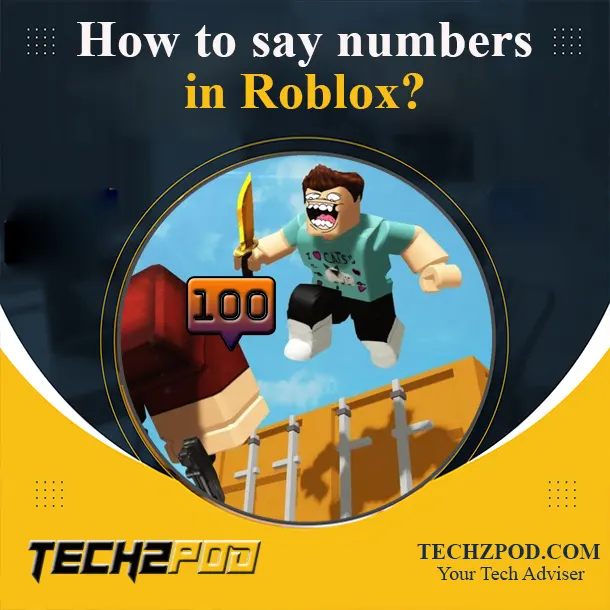 Hashtag Feature and Numbers in Roblox
While using Roblox and texting other users while playing games, many times it converts many words or numbers into hashtags. Thus, to ensure that users do not send inappropriate messages to each other. Also, it makes sure that users do not send any code or any number that may act as a language filter. This is done because numbers can also be represented as some words so the users can use numbers as code to send wrong messages or adult content.
To avoid this, Roblox always converts numbers into hashtags whenever a user sends a number to another user while trading, playing games, or sending text messages for general interaction. The company has taken this step to enhance the security of the gaming platform as it is a public domain and prone to inappropriate content or hacking.
Also Check: Roblox Jailbreak Codes
How to say Numbers in Roblox?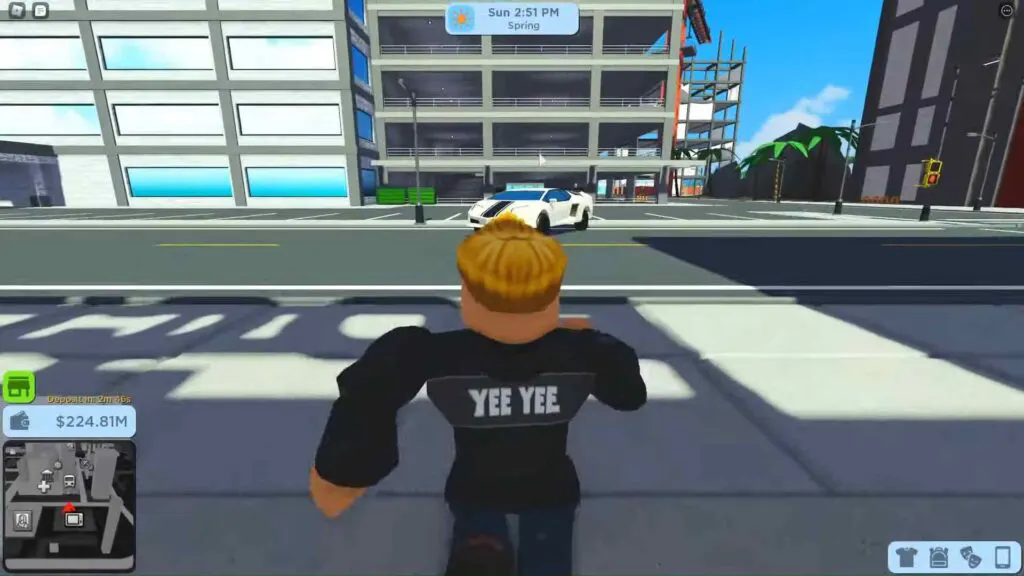 Although Roblox does not allow users to say numeric chats, there is an unofficial way through which the users can send numbers to each other while teaching. This has been done due to the loophole present in the internal system used for creating Roblox. The following steps need to be followed by the users to learn how to say numbers in Roblox:
A very simple trick is that the user first needs to visit any game developed by him or by others that he wants to play.
Start the game that you have selected and go to the messages inbox.
There the user just needs to enter "UW" before sending any number in the text. This will not convert the number into hashtags as UW is a code or a language filter that Roblox is not able to detect.
So, in just a few simple steps you are ready to go and can send numbers to others with much ease.
Another way of saying numbers in Roblox is using SS before the number.
In this practice, the user needs to go to the Roblox chat box and type SS before any number that he or she wants to send to the other party. Example: If you want to write 1234, type SS12SS34 in the chatbox and then send it.
Also Check: How to Delete a Roblox Account Easily?
The drawback of the above methods
These two practices can be confusing for the receiver of the message as before any number SS or UW will appear and this can be difficult for the readers to understand the message completely.
The second problem with this technique is that the user can type only two numbers at a time and after every two numbers they have two write SS again, so there is a word limitation here.
Removing safe chat filter
If a user gets annoyed by typing "SS" or "UW" before every two numbers, there is another way in which he or she can send numbers to the other parties.
This can be done by contacting the customer support service of Roblox and then he or she can ask them to remove the safe chat filter from their account.
Because of this filter, only users are not able to say numbers in text messages and the numbers appear as hashtags.
If this filter is removed then, users can send numbers to each other. But this feature is accessible to only those users who are above the age of 13 as this also enables them to send any wrong word or inappropriate message like adult content to other parties. So, Roblox has put a restriction on this.
You can ask customer support to remove safe chat even if you are underaged by claiming that you have mistakenly put the wrong age and now you want to change it and remove the safe chat filter from your Roblox account. But you need to provide a solid reason for that.
If the company rejects your application to remove safe chat from your account, then it is suggested that you should create a new account and put details like date of birth and age as per the requirement and then make a request again to remove the safe chat filter. This will help you in saying numbers in Roblox while playing games.
Also Check: How to Fix ROBLOX Not Loading Issue?
Some other Tricks and Tips for How to say Numbers in Roblox
Trick 1
Users can say numbers in Roblox just by entering the entire text along with a URL. This converts the numbers into URLs and players can benefit from it. For example: If you want to say 123456 to a user while playing the game, if you will directly send it, it will be converted into ######. So to avoid that, write 123456 www.roblox.com. This will not convert the number into hashtags and your work will be done.
Trick 2
Another easy trick is to add the word "inches" before a number to send it without converting it into a hashtag. This can be done in two steps:
Write any word and press enter
Rewrite the word again and add inches after that word and then write any number that you want to send. In this way, the number will be sent without being converted into a hashtag. For  Example: If you want to say a number 3500 to your opponent while playing a game just write this in the chatbox.
Play
Play inches3500
Trick 3
Another way is that, instead of using inches like mentioned in trick 2, users can use the word SEK before a number to say it in Roblox.
Trick 4
There is another way in which you can trick the safe chat filter enabled in your Roblox account to say numbers while playing games. This involves using the voice chat or typing and when you say any number along with the word music, the safe chat filter won't recognize it as a number, instead, it will consider this a music id and will send the message to another party without converting it into a hashtag.
Also Check: How to Change Username or Display Name on Roblox?
Trick 5
Roman numbers are not blocked by the safe filter in Roblox, so instead of using numeric, the users can say numbers in the Roman number form, and this will not be converted into a hashtag. But, for the receiver, it becomes a lengthy process to understand numbers in the roman form if the size of the number is large.  Also, if a user is operating Roblox through a mobile device, then it becomes difficult to type in roman numbers and it is more time-consuming as well.
All such small tricks are really helpful in How to say numbers in Roblox without much effort and can be used effectively by the account holders while playing games, conveying messages, etc.