Fix Discord Stuck on Awaiting Endpoint Error?: Discord is a great app to connect to like-minded users and enhance your gaming experience. Anyone who uses the app is aware of how amazing the user interface is. This app provides one of the best interfaces and services.
However, sometimes users have complained of the discord server hanging up and displaying a Discord stuck on 'awaiting error.'
Let's see how to fix Discord stuck on 'awaiting endpoint'.
To solve any problem, it is empirical to first diagnose it and try to understand its nature. In this article, we'll discuss the causes of the errors, what does the error means, and are the methods through which we can solve them. These methods are really easy to follow and you will be rid of the problem in no time.
What is Awaiting Endpoint in Discord and its Causes?
Awaiting endpoint is usually displayed when Discord is not able to connect to the internet or not able to read the input given by you. Hence, it is waiting for its endpoint connection. There are three possible causes for this error to show up:
Using an outdated version of the app.
Discord servers are down.
Your internet connection is weak/lost.
Now that you know the causes, you might have realized that the solutions are easy enough. You just have to check for these three things and do the needful. We have provided some ways in which you can treat this problem. Given below are the ways to solve it on the PC and the Discord app:
Ways to Solve 'Awaiting Endpoint' in Discord
Following are the ways to solve this error in your PC
1. Check your internet connectivity
Discord may be unable to connect to the internet and hence it displays the error. To check your connection all you have to do is go to any browser and go to a random website. If the website loads, then we can say that the internet is fine. Otherwise, you might want to check your Wi-Fi connection and establish a better connection.  You can simply reconnect to the router or check if your firewall is preventing certain features in the app.
2. Using a VPN
It could be the case that the internet connection in your region is weak. You can use a VPN to connect to another region and establish a secure connection between your device and the server. We have provided guides for downloading and using several reliable VPNs such as NordVPN, HideMyAssVPN, etc.
3. Restarting the PC
Sometimes going the old-school way of simply shutting down ad restarting your system might work wonders. You can try this and see if the discord app gives a better response this time.
More Ways to Fix Awaiting Endpoint
Following are the ways to solve this error on your Discord:
1. Restarting/ refreshing the app –
Due to some internal glitch, discord might not be able to read the commands. You can try pressing Ctrl+R and refreshing the app for better performance. Alternatively, you can also try to close the application and restart it.
2. Updating the app –
As we mentioned earlier, this error also shows up when you are using an outdated version of the app. So you can either go to the official website of Discord and download the latest version from there or do the same from an app store. Doing this has higher chances of fixing the problem.
3. Changing the voice region –
This method might look a little more complicated than the others but don't worry, it's pretty simple. Sometimes there might be a regional issue with your discord and all the servers in your area might be down. To fix this issue, we can change the vice region of discord and establish a connection with some other region. To do this, follow the steps below:
Step 1: Right-click on the voice channel that you want to access and navigate to 'Edit Channel'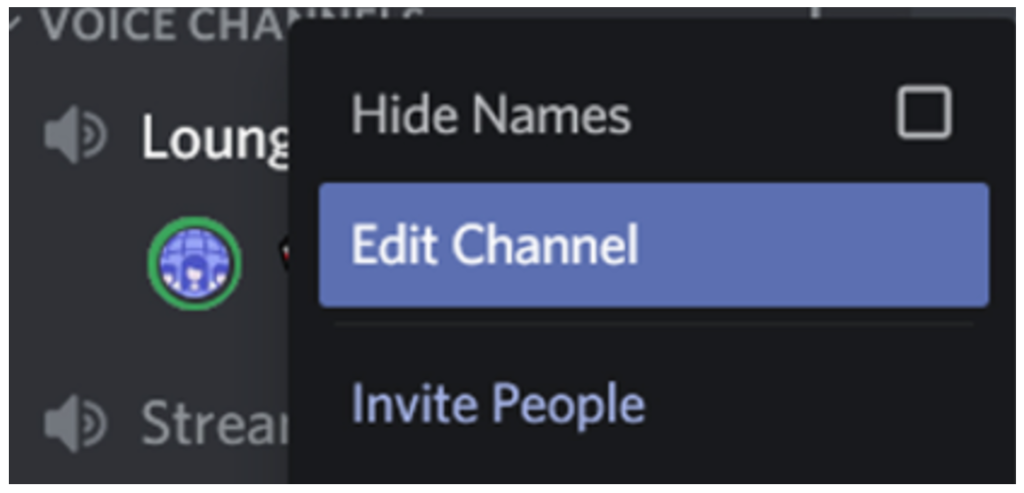 Step 2: Navigate to the Region Overdrive section and toggle it 'Any other region'.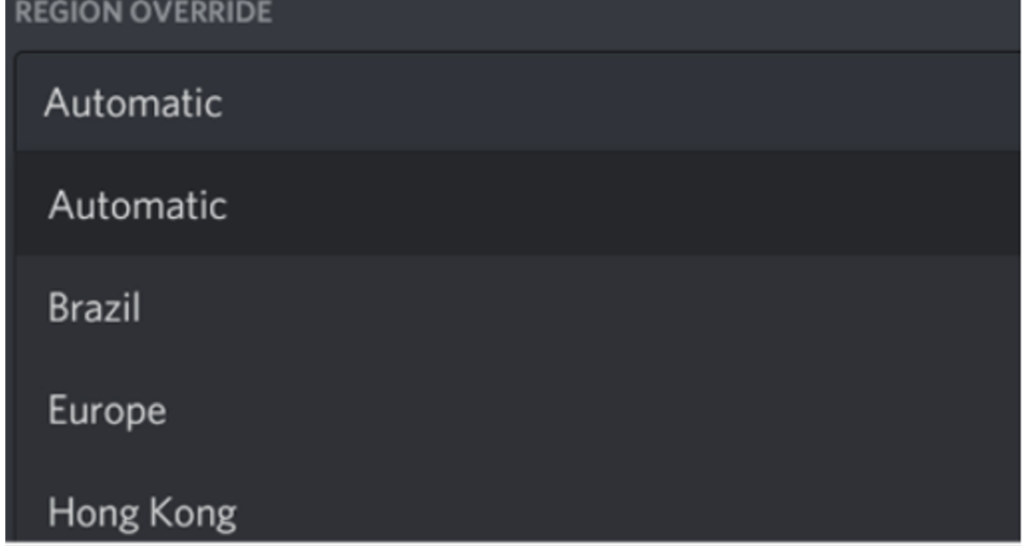 Step 3: Now select a region that is a bit farther from your current one.
Step 4: Click on 'Save Changes'                                                                                                               

Now, you'll be able to enjoy your discord experience without any errors.
4. Waiting for some time –
This might seem like an annoying option, but you might have no other time. Discord generally has excellent service and the problem is rarely on their end. If that is the case, all users globally would experience a discord outage.
You should then just wait for the discord engineers to solve the issue and get everything running smoothly again.
Now that you know these methods, you can try them out instead of getting frustrated and closing the app. In almost all cases, one of these methods will yield the results you want.
Moreover, Discord has already acknowledged this issue and the recent updates have ensured that this error is far less common now than before.
FAQs

Q1. What is discord awaiting endpoint error?
Ans: This occurs when discord is unable to read and process the commands entered by the user.
 Q2. Is there a problem with my discord if it is 'awaiting endpoint'?
Ans: Generally yes, but that might not be the case always. If your internet connection is weak, discord will show you the same error.