Add someone on Discord: Discord has emerged as a great means for communication between gamers in the last few years. This app allows the users to communicate with several people, even while playing games. You can send text, voice, or video messages to any friend between a match without having to change your screen. Users can even share their screen or do a live stream through Discord.
Users can add people on Discord in different ways. They can either invite friends by sending them a request or type their name in a Discord Tag and select them. Users may even copy the link of the Discord server and share it with others. This way, they can add many friends. If you're looking to add people on Discord, read further to understand how to do so.  
Add someone on Discord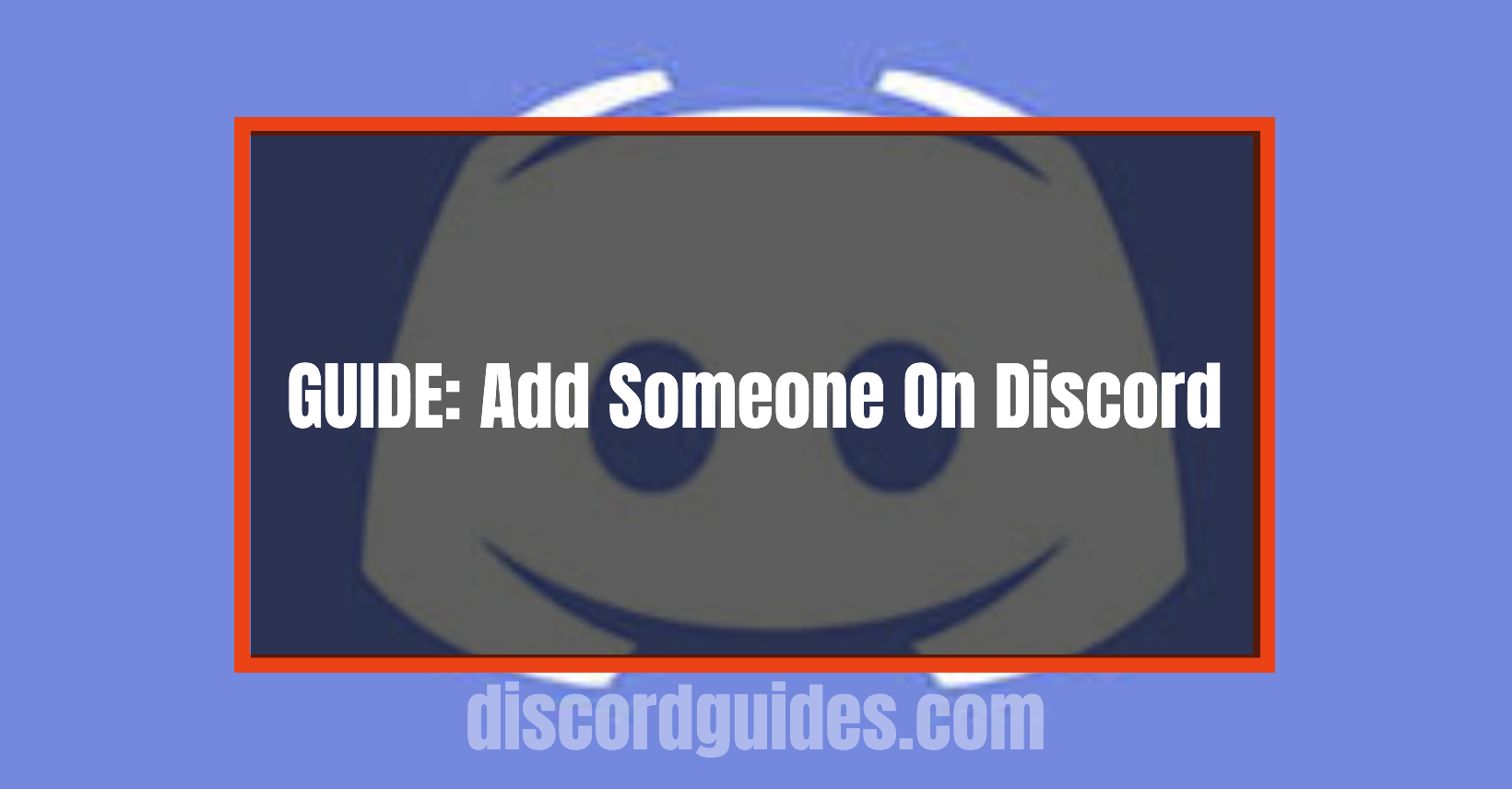 Adding people on Discord is quite simple and hardly consumes much time. This is quite similar to adding people on Twitter and Skype. You can search for your friends by typing their ID on the search bar and then add them by following these steps:
Open your Discord application and log in to your account.

When the home page of your Discord app opens, you will see the 'Friends' option on the left side of that page.

Click it to open the Friends page.

Now, you need to press on the 'Add Friends' option which is available on a new window on the search box.
Type their Username or Discord ID on the search tab and press Enter.

When the page opens, you can send a request to your friend. Once they accept it, you will be added to each other's Discord.
Note: Discord ID is a unique code that is given to each user to make it easy for others to locate them. You need to be very careful while typing the Discord ID of another user. There will be case-sensitive words, '#' sign, and a 4 digits unique Tag. If you type this information correctly, you will be able to find the user and send them a request in no time. This is only for those who are using the free version of Discord.
In case you have subscribed to the Nitro Version of Discord, then you will be able to change your Discord Tag anytime you wish. You can even change your username by visiting the 'My Account' section from your Discord Settings.
Add someone on a Discord Server
Adding people on a Discord server is even easier. This can be done by either searching for the individuals and sending them requests or inviting them through a link. If the server is set to public, then an invite can be sent to anyone. However, sending a link is the easiest way to add more people and members to your Discord group.
Open Discord, either the application or on your browser. You need to log in to your account ID next.
Now open the server on which you want to add new people. Click on that Server's name.

Once the server opens, you need to click on the menu and then toggle to your friend's list.
Once this is done, click on the 'Invite Friends' option that is available next to the name of the people on that list.

You can also copy the address of your server and message it to people that you want in the group.

You need to click on the confirmation option so that other users receive the link. Also, make sure to check on the box that asks for your permission to let the link be visible for more than 24 hours.
Add someone on Discord through your Smartphone
Many people are using the Discord app on their smartphones instead of personal computers. Discord works exceptionally on both devices. Adding new people to your Discord server through your smartphone is quite similar to adding them on a desktop. Also, the steps for Android devices and iPhones are the same. Follow these steps to know how to add people on Discord from your phone:
You can either send them the link to your Discord server or simply send an invite. You can even find all the Discord servers that are available nearby through Bluetooth or WiFi.
Click on the Discord app and then toggle to the Add Friends option.
Once it opens, type the name of the person you wish to invite and send them the invite.
You can even go to the settings option and click on the 'Create link' option. Once done, select the link and send it to people to invite them to your Discord group.
There is another method to add people on Discord. Click on the 'Start Nearby Scanning' option that is available at the bottom of the screen to do so. 
Customize your Discord Invite
There is a limit to how many people you can add through a single link. The links expire in some time; they're temporary and not permanent.  But if you customize the link, then it will not expire and you can send it to more people.
Select the Invite Menu option and click on 'Edit Link'.

The settings option will appear and you can choose the time limit from 30 minutes to unlimited.

The second menu dropdown allows users to add any number of people. Choose from 0 to an unlimited number.
Then finally, you have to click on the 'Grant Temporary Membership' option.
FAQs
Q1.) How can I find another user on Discord?
You can find another user only if you have the Discord ID of that person or their username. You need to type the Discord ID of the user in the search bar and press enter. All the posts of that person will become visible to you.
Q2.) How can I find my Discord tag?
Discord Tag is a unique ID given to each user. It has 4 digits and is available on the bottom of the page on the left side when you open your user settings in account information. You can view this by opening your Discord ID and clicking on the User settings. Once opened, click on appearance and then Tools. Now, you need to click on the username available in the chatbox and copy your ID.
Q3.) Why am I facing a problem when I add friends to my Discord?
If you are facing a problem while adding friends to your Discord server, then chances are that your friend might have disabled their account. There might even be an error in the username. Since the tags are case sensitive, check that the username spelling, as well as capitalization, is proper.
Q4.) Can I find another user on Discord without a number?
Discord does not allow people to search for other users if you do not have their number or their user tag. You cannot find another user on Discord without their number. 
Q5.) What is visible to my Discord friends?
Your friends can view your Discord history if your history is enabled. Your friends can also see the games that you are currently playing. Your history will be visible on the 'Friends' page of your Discord. You can even see what your friends are doing on the friend's page.