How to Send Videos Above 8 MB on Discord?: Being able to send attachments is one of the best features that any social media app can provide.
Discord is a multi-purpose app where users can stream their content, create and join servers of their interest, and get on voice or video calls with their friends.
Seriously, this app is just one of the best out there! But, do you know how to send videos above 8 MB on Discord. In this article, we'll tell you how to do it.
Sending an attachment while talking either individually or in a group can add substance to your chats. There might be a video of your gamer experience that is relevant to the chat going on in the server, or simply an important file that you need to share with your team members, Discord has options for you that will let you attach those to your chats!
The only catch is that these videos can only be 8 MB long. But don't you worry; we have figured out some ways to get around that restriction. Just keep reading and you'll find out.
How to Send Videos Above 8 MB on Discord?
There are some very basic things that you can do to send videos above 8MB, which is the permitted limit on Discord. Below, we've given you three ways:
Method 1: Subscribe to Discord Nitro
Discord nitro is the premium version of Discord that gives you access to additional features, one of which is sending videos greater than 8 MB. The steps are as follows:
1: Go to User Settings on Discord.
2: Navigate to Discord Nitro and select it.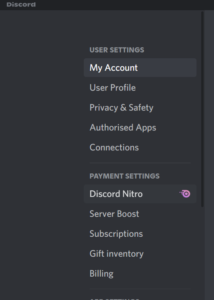 3: Click on Subscribe.
4: Follow the prompts to complete your subscription process.
This method requires you to spend some money and let's be honest, who would want to spend money just to be able to send a bigger video?! So we have below some other methods that you can use.
Method 2: Send your video as a link
There are more than one ways to send a video as a link. If you have uploaded the said video on your social media, you can simply send a link from there. If not, then follow the steps below to use a cloud service to do your job:
1: Go to the cloud service you use like Google Photos or Dropbox.
2: Upload the video there.
3: Once the video is uploaded, right-click on the video and go to Share.
4: Click on Copy Link and go to Discord to paste it.
See, this was easy, wasn't it? If you still feel you'd be better off with another way, we've got you covered.
Method 3: Compress your video
Compressing a video essentially means reducing the size of the video. There are many online tools that you can use to do this. Just follow the steps below:
1: Go to any website that compresses videos.
2: Upload your video and select the size you want.
3: Click on Compress and download your video once done.
And that's it; that's all you need to do to be able to send a video greater than 8 MB on Discord. Most of these methods are free to use and easy as well. We hope this article proved useful to you. Stay tuned for more such articles.
FAQs
Q1. What is the size limit for videos on Discord?
Ans: You can send videos up to 8 MB on Discord.
Q2. Does compressing videos make the quality bad?
Ans: Compressing a video to make it short does indeed affect the quality of the video. However, you don't need to worry because the quality change is almost negligible.
Q3. Is Discord nitro necessary to send large files?
Ans: No, not at all. There are certain ways that you can use to get around the size limit on Discord or any other app. Just read the article to find out.