Enable Developer Mode in Discord: Discord is a very good app for connecting to friends and streaming videos and games. Discord lets you create servers and channels to create customized content and meet up with like-minded people. Packed with cool and fun features, this app is for all! Let's see How to enable developer mode in Discord.
However, there are certain things that you'd like to customize in your user experience in Discord. You might want to add a certain feature or tweak a feature to suit your tastes. Adding bots to your servers and channels can help you with that. Bots are set commands that allow you to make use of certain features. To add a bot to your Discord, you'll need to enable Developer Mode first.
This article covers:
How to enable developer mode in Discord
FAQs
How to Enable Developer Mode in Discord?
Follow the steps given below and enable developer mode on PC or Mobile:
How to enable developer mode on PC
Though developer mode sounds like a complicated process, enabling it is a piece of cake. You can do it just by following the steps given below:
1: Go to User Settings on the Discord app.
2: From the list on the left, navigate to Advanced and click on it.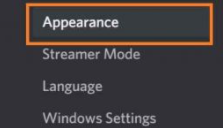 3: Scroll down to Developer Mode and toggle it on.

Developer mode enabled on your Discord.
How to Enable Developer Mode on Mobile
If you want to add bots from your phone, you can do that too by simply following the steps below to enable developer mode on your mobile-first:
1: At the bottom of the screen, tap on your profile picture.
2: Scroll down to App Settings and click on Behaviour.
3: Here you'll find the Developer Mode option just toggle it on.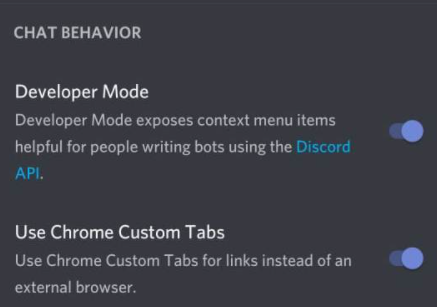 After enabling the Developer Mode, you can add bots and copy the IDs of users or servers to get more information about them.
FAQs
Ans: Discord is open-source software that lets users add codes to customize it and you can add a bot by enabling Developer Mode on Discord.
Q2. Is Discord developer console the same as Developer Mode?
Ans: No, these two are different things. The Developer console is where you go to code and add stuff but the Developer mode is something that is enabled to use the console.
Q3. Is it safe to use discord if it is open-source?
Ans: Yes, it is completely safe because the activities at Discord are regulated and the privacy policy document is very stringent too.