How to add roles on Discord
Discord is an application that supports numerous features of communication. Users can create new groups and add members accordingly. Creating a new group or server on Discord is quite simple. Once the group is created and members are added, users can restrict the role of each person. This will make it easy to manage the group. Users can further restrict which person can add or delete messages; for example,  they can assign the duty of deleting emojis to a particular member. You can even let some members handle the detailed and complicated tasks.
These roles enable users to assign tasks that are quite simple or extremely difficult. This usually depends on how much the members trust one another. Users can choose from the existing role or create new ones.
Read further to understand what is a Discord role and how to create one.
What is a Discord Role?
A Discord role is a unique feature that is perhaps available only in Discord and no other application. Once you create a group and have added members, you can assign to each member, their roles in the Discord server. This is quite similar to the admin feature of many other messaging apps. You can have Admins, moderators, and any several other roles.
Discord even lets the users create new roles for their members. These roles can have a limited function of just sending the message, or maybe a little more like deleting the emojis sent by others.
You may even have administrators in a group who can handle any function and there is no restriction in their role. Once you have decided what role will be assigned to which person, you can continue with assigning them accordingly. You may even create a new role if you do not find one that is suitable for your needs.
Discord Server Permission
Numerous individuals are using Discord these days. Therefore, it is important to assign and manage what each person will be doing.  There are many types of permissions that can be given to an individual in a Discord Group. There is a role known as Message Moderator: the member can delete messages, remove emojis and even remove members from the Discord server. There is also the role of an admin. There are other text, voice, and general permissions as well. In total, there are 29 permissions.
How to Add roles on Discord?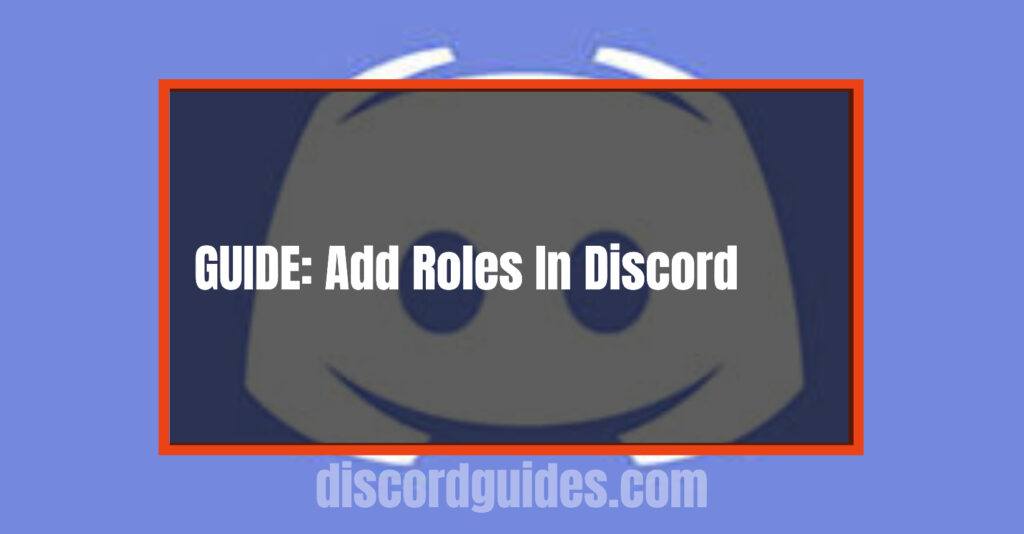 When you make a new group on Discord, you should assign the roles that each person will have in that group. This will make it a lot easier to control the activities of the group. You can manage your group very well without any issues this way. Here is how you can add or create new roles on Discord:
Open the Discord app and click on the server icon.
Once the server settings are opened, click on 'Roles'.
Once the Role column opens, you need to click on the '+' icon to add a new role.
You can assign names and colors to the roles you have just created.
The name role can be anything, but clearly, it should make some sense to you and other members of the group as well as the role that has been assigned to the member.
Assigning a color will make it easier for you to know the person and his role when he sends a message.
You will be asked for various permissions. Allow everything on each step and once you have confirmed all the 28 permissions, you need to save these changes.
You can do this by clicking on 'Save Changes'.
You can follow all these steps to add new roles. Once all the roles are assigned in the Discord group, it will become easier to manage them. Therefore, keep adding new roles until you are satisfied with the management of your group. You can change these roles anytime you want.
Most read How-To guides on our website:
Create roles on Discord through your smartphone
The steps to add roles in Discord's mobile version are as simple as doing it on desktop. There's only a slight difference in the layout of both, the desktop application and the mobile app. Therefore, follow these steps to assign roles in the mobile application:
You need to open your Discord App.
Once the app opens, you will see all the servers on the left-hand side of the screen.
You can toggle over to the server you want to open and click on it.
When you scroll down, you will see the option of server settings, click on it.
Once the settings open, you can scroll further and click on the option of 'Roles'.
Once it opens, click on the '+' option and begin adding new roles.
Now, you can create any role for any member you like. You can even change the existing roles in a similar manner.
Assigning a role to a member
The new roles can be created very easily if you have followed the steps that are mentioned above. But then, how do you assign those roles to a member? To assign the roles to a new member, follow these steps:
Open the Discord app in desktop mode.
You need to right-click on the server you want to make these changes to.
Click on the server settings and then choose 'members'.
There will be a '+' button next to the name of the member. Click on it and choose one role from all the roles that appear.
That member will get the role and the permissions along with it.
You can follow these steps to assign roles to other members as well.
Deleting a role on Discord
Sometimes, users would want to change the role of the members in their group. They might no longer be the active members of your Discord server or there might be other problems. There is no need to worry in such instances as you can delete their role any time you want.
Open your Discord app and then click on the server.
Once the server opens, click on the server settings icon and then click on 'Roles'.
You now need to click on the role that you might have created earlier.
You will now scroll down to the permission list of the names and choose one and click on delete the role.
View as Role Feature
There is a View as role feature on Discord's Servers. Users can check the channels, classes and their roles. They can check the voice channels and will be able to know which channels have checked the history of the message (if they have permission). You will even be able to know what settings the role can control or change. For example, the names such as 'Manage Server',' Manage Nickname' etc. can be viewed and changed easily.
Assigning and creating the roles for members of a group is one of the most important things on Discord. This helps admins manage the group and its members easily. Moreover, users can keep the activities of the group monitored according to the needs of the group. You can assign the difficult roles to the members who have been a part of that group for a long time now. You can even assign simple roles to people who have just joined the group and became a part of that community. Users can follow the instructions mentioned above to create a new role and assign it to a member of their group. They can even change or completely delete these roles later on.