Change the Background in Discord: One of the best features of Discord, which makes the app more popular, is its interface. The default background of discord is engaging, but one might get bored of it. Using a theme or background can enhance your experience with everything.
You can customize themes and backgrounds as per your interests in the app. Since discord is also used by a large number of gamers; there are various flashy backgrounds that you could use to make the appearance more appealing. In this article, we'll discuss how to change the background in Discord.
Unfortunately, currently Discord doesn't have any feature that will allow you to customize your theme other than black and white. But worry not; a third-party application called BetterDiscord is here to your rescue. BetterDiscord is a tool that will allow you to add plugins and themes to Discord. Apart from this, there are a ton of other features that come with BetterDiscord like display modes, custom themes, CSS, and plugins.
About BetterDiscord
BetterDiscord is primarily a client extension to discord that enables you to add plugins and themes to your discord app. Many would describe it as 'discord on steroids that packs a richer feature set'. Although many users are skeptical of the app, having this notion that it is a virus or illegal, all of that is just pure nonsense. BetterDiscord is an amazing app that has even come close to replacing discord.
There are however several hackers taking advantage of the vulnerability of internet users. You should be careful while downloading BetterDiscord and make sure you are on the correct website. This can be easily done by following the link we'll provide in the coming section.
This article will discuss the following topics:
Features of BetterDiscord
Steps for downloading Custom Themes
How to install BetterDiscord
How to change your theme/background in Discord using BetterDiscord.
Features of BetterDiscord
The major features of BetterDiscord are:
Customization of the discord client is an easy job when you have this app downloaded.
There is an option to use the minimal mode, which allows you to focus on certain channels.
You can add plugins or even better; create your plugins using this app.
You can download customized themes and make your discord look flashier.
How to download BetterDiscord?
To install BetterDiscord on Windows and Mac involve the same steps and they are as follows:
Go to the official website of BetterDiscord.
Select your operating system and then download it.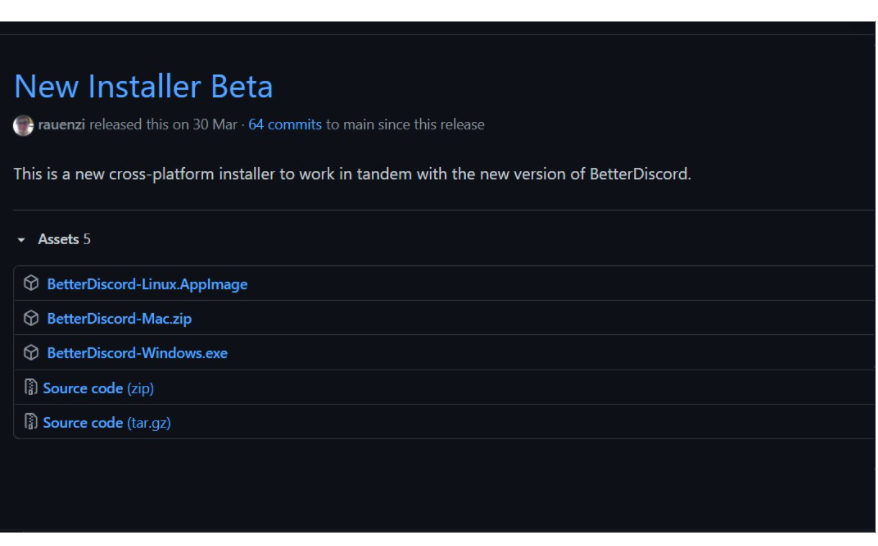 Once the download is done, go to the Downloads section of your PC and run the installer. A pop-up will open up stating the license agreement. Click on Agree.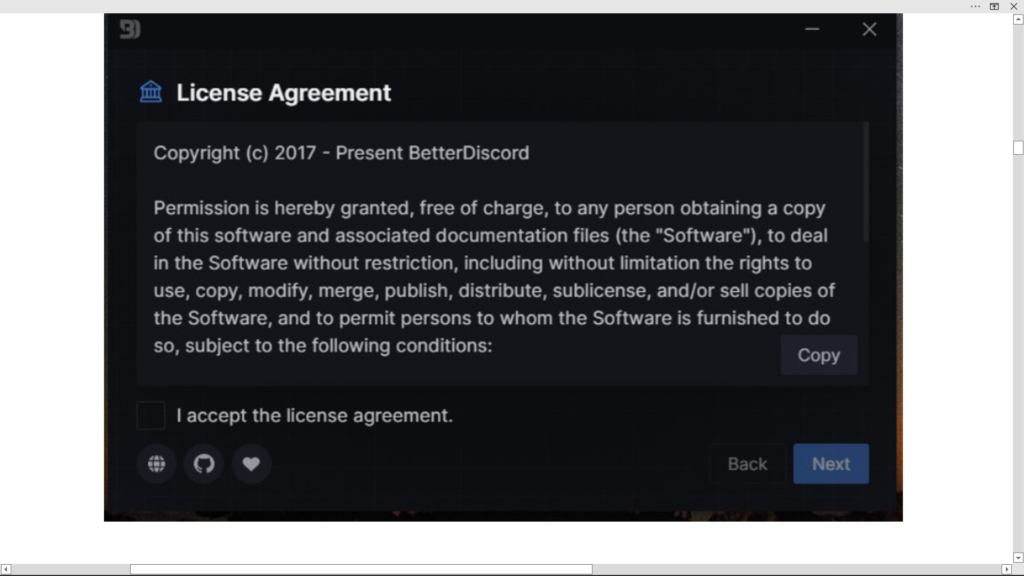 Now click on Install and complete all the steps.                                                                                     
After the installation is done, you'll get a pop-up informing you about that. Click on Close.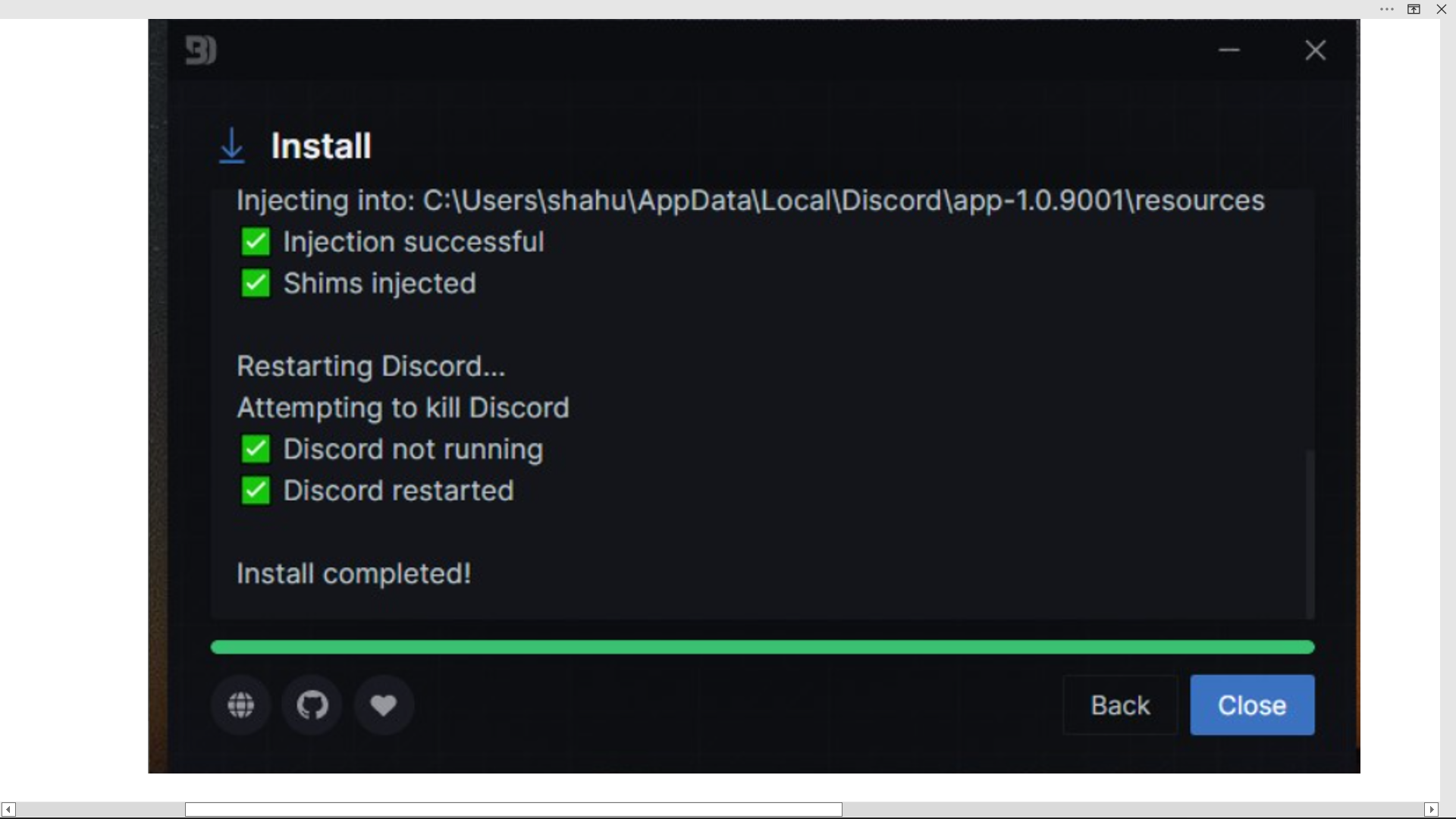 Now, you just have to run Discord as you would regularly do. A pop-up window will open telling you about BetterDiscord patch notes.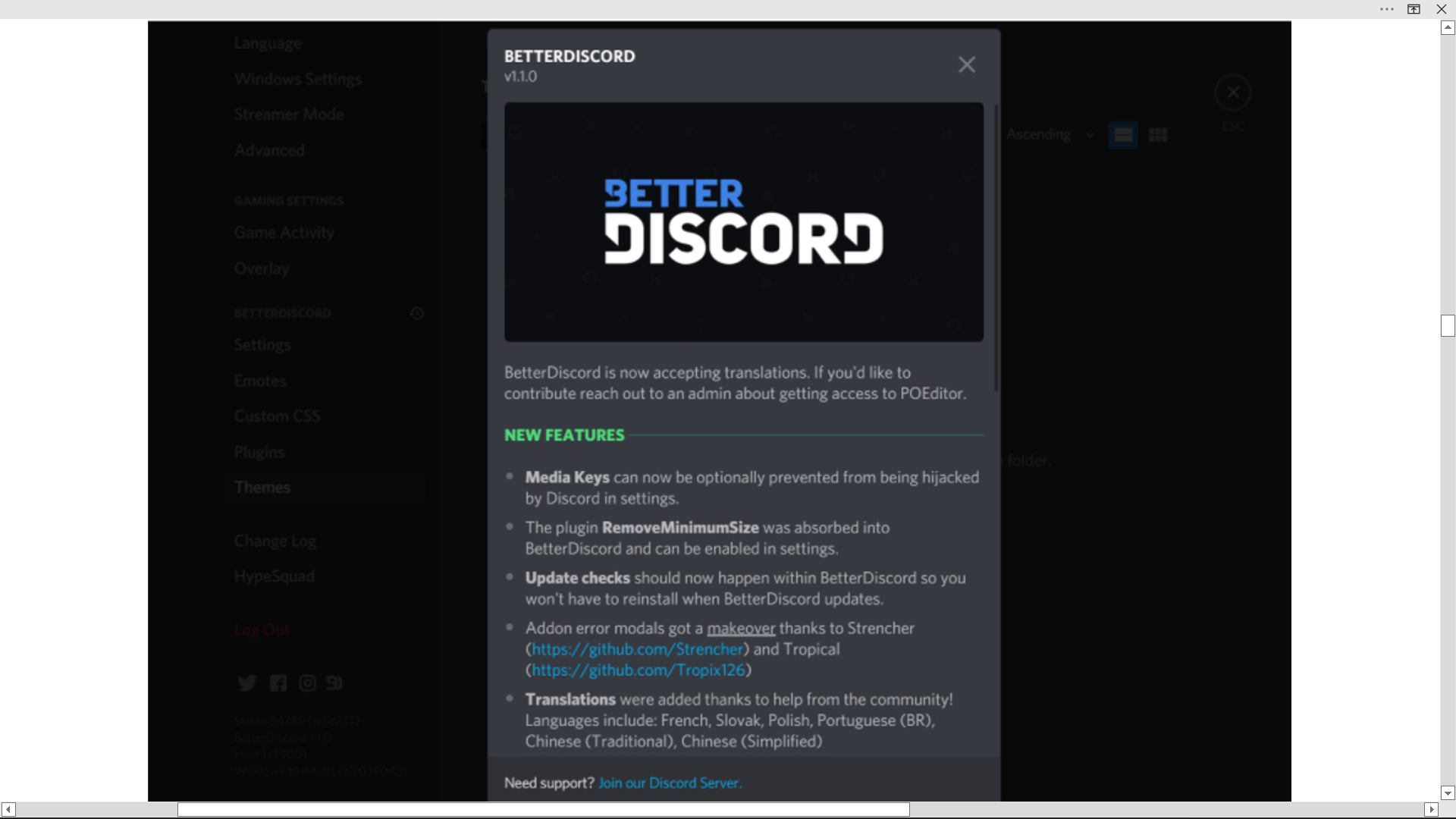 Steps for downloading Custom Themes
After you have installed BetterDiscord, all that is left to do is install the custom themes. Now to install a theme, you need to first download the theme. The steps to download and install a theme are as follows:
Go to the BetterDiscord Theme website and download the theme you like.
Now, open the Discord app on your PC and go to the settings.                                                         
In the list on the left side, you will see an option 'Themes'. Click on it.                                           
Windows Explorer will now open up where you will have to paste the theme you just downloaded.
Go to the theme you downloaded earlier and copy it. Now go to the Explorer window and paste it there.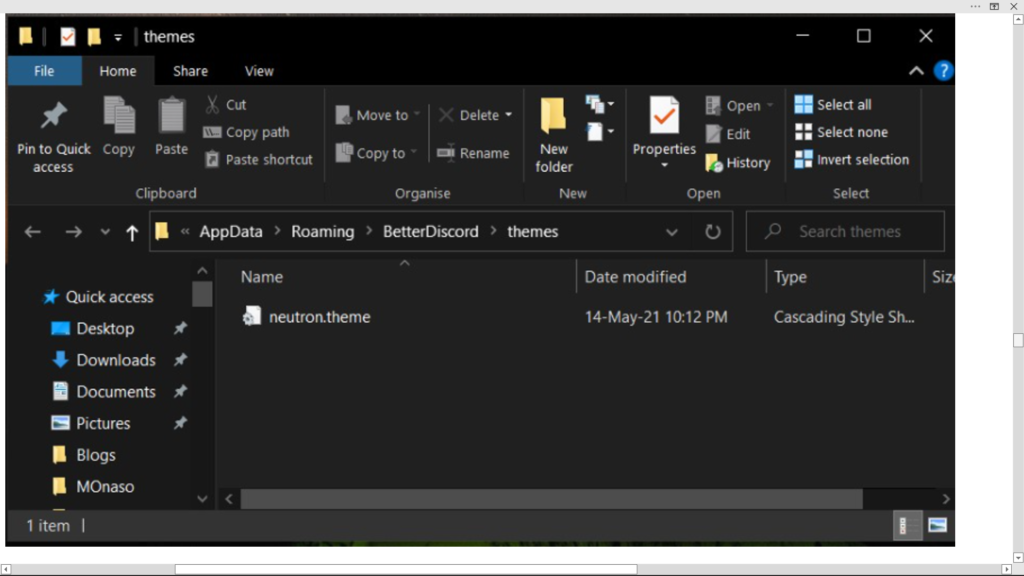 Finally, go back to the discord app and toggle the switch for the theme you downloaded. The theme will now be applied.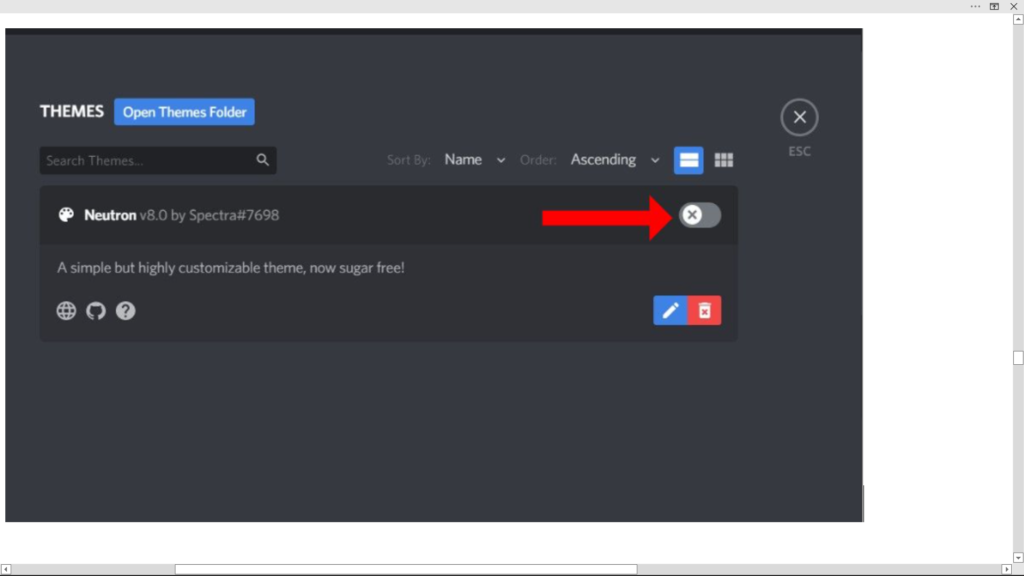 In case your theme doesn't get applied after this, restart your discord app. You will be able to see the changes.
How to change your theme/background in Discord using BetterDiscord?
Open your discord app or go to the official website.
Now go to the settings.                                                                                                                                       
In the list on the left side, you'll see an option 'Appearances'. Click on it.                                       
Now from the options displayed, select the one you like.                                                                   
Discord has yet not released a feature that will allow the users to change the themes. Hence, users have to rely on client modifications to change the app's appearance. BetterDiscord is the most popular client modification tool that does that.
There are other options to change the theme but they require a higher understanding of coding programs. But they are not only tedious but also temporary. Once you restart the app, all the changes that you made will be reset.
Hence, BetterDiscord is the best option, currently, to change the themes and customize them on Discord.
FAQs
Q1. Is BetterDiscord legal?
Ans: BetterDiscord does violate the Terms and Conditions of Discord but the company has not yet banned users from using the client modification. So be rest assured, BetterDiscord s indeed legal.
Q2. Can I use BetterDiscord on my mobile?
Ans: Unfortunately, BetterDiscord has not come up with a mobile version yet. But changes made to the theme on your discord account from a PC can be viewed on the phone too.
Q3. How to change the theme on mobile?
Ans: On a mobile app of discord, simply go to Settings > Appearances. There you can select the one you like.
Q4. Is BetterDiscord safe to use?
Ans: Many people believe that when you use BetterDiscord, you become vulnerable to hackers by opening up holes in your device's security. This might be true if you download your themes from dubious sources.
However, as long as you download the files from credible sources, you should be fine. Plugins and extensions can get pretty engaging, we agree, but be sure to maintain a safe level of usage in order not to let any loopholes.